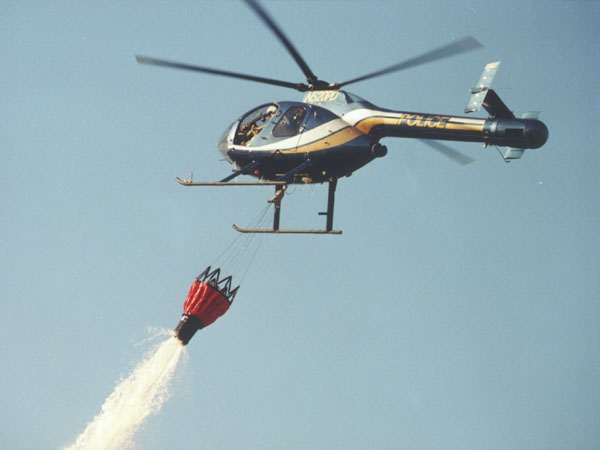 Submitted
Sept. 14, 1999, 10 p.m.
Last Updated
Sept. 3, 2019, 1:16 a.m.
Owner
Costa Mesa/Newport Beach Police Department
Category
Law enforcement / police helicopters (U.S.)
Photographer
K.C. Gleason
Interior/Exterior
Exterior view
Single/Multiple
Single aircraft shown
Static/Moving
Aircraft is operating
Intrument Panel
Instrument panel not shown
Close-Up Detail
Entire helicopter shown
Notes
Water drop. Helicopter shown with Bambi Bucket.
In/Out of Service
Yes, helicopter is still in service
Base Location
United States : California : Santa Ana : John Wayne Airport
Notes
Sold to Helimax, Quebec, Canada in May 2001.