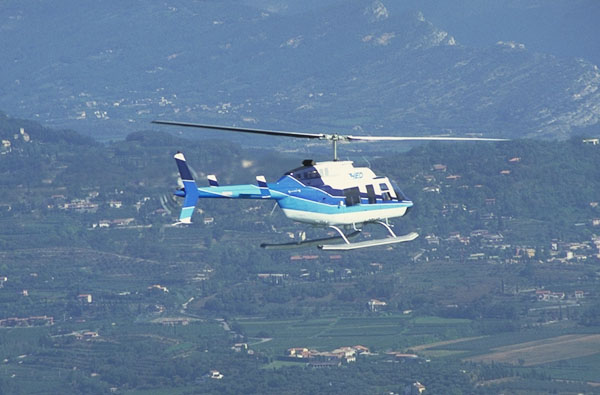 Submitted
Dec. 26, 1999, 10 p.m.
Last Updated
Sept. 3, 2019, 1:16 a.m.
Owner
HED - Helicopter Development
Category
Helicopter operators (incl. Flight Instruction)
Photographer
Emanuele Ghiroldi
Horizontal
Rear quarter view
Interior/Exterior
Exterior view
Single/Multiple
Single aircraft shown
Static/Moving
Aircraft is operating
Intrument Panel
Instrument panel not shown
Close-Up Detail
Entire helicopter shown
Tail Number
I-OTUS, G-BKGG
In/Out of Service
Yes, helicopter is still in service
Base Location
Italy : Lombardy : Bergamo : Orio al Serio : Bergamo Airport
Notes
Aircraft no longer in service, destroyed in Egypt during off-shore contract. Previously the only LongRanger in Italy. Ex-Agusta demo ship.