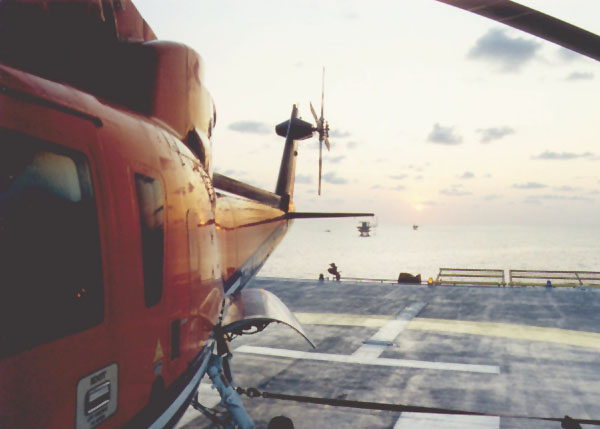 Submitted
Jan. 8, 2000, 10 p.m.
Last Updated
Sept. 3, 2019, 1:16 a.m.
Category
Helicopter operators (incl. Flight Instruction)
Interior/Exterior
Exterior view
Single/Multiple
Single aircraft shown
Static/Moving
Aircraft is not operating
Intrument Panel
Instrument panel not shown
Close-Up Detail
Entire helicopter shown
Notes
Gulf of Thailand Helicopter shown tied down for the evening on a living quarters platform 135 miles out to sea. Oil rigs and a boat doing crew moves are seen in the background.
In/Out of Service
Yes, helicopter is still in service