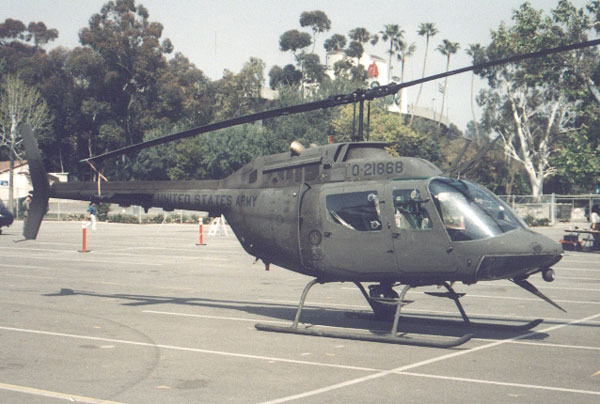 Date Taken
Jan. 1, 1994, midnight
Submitted
June 4, 2000, 10 p.m.
Last Updated
July 16, 2019, 12:51 a.m.
Owner
California Army National Guard, United States Drug Enforcement Administration (DEA)
Category
Government agencies
Photographer
Skip Robinson
Horizontal
Front quarter view
Interior/Exterior
Exterior view
Single/Multiple
Single aircraft shown
Static/Moving
Aircraft is not operating
Intrument Panel
Instrument panel not shown
Close-Up Detail
Entire helicopter shown
Notes
Rose Bowl, Pasadena, California
In/Out of Service
Yes, helicopter is still in service
Base Location
United States : California
Notes
The RAID birds were upgraded to the 420hp engine, FLIR, Mission Radio package and associated antennas, plus the high skids. They are owned by the National Guard but used with federal agencies.