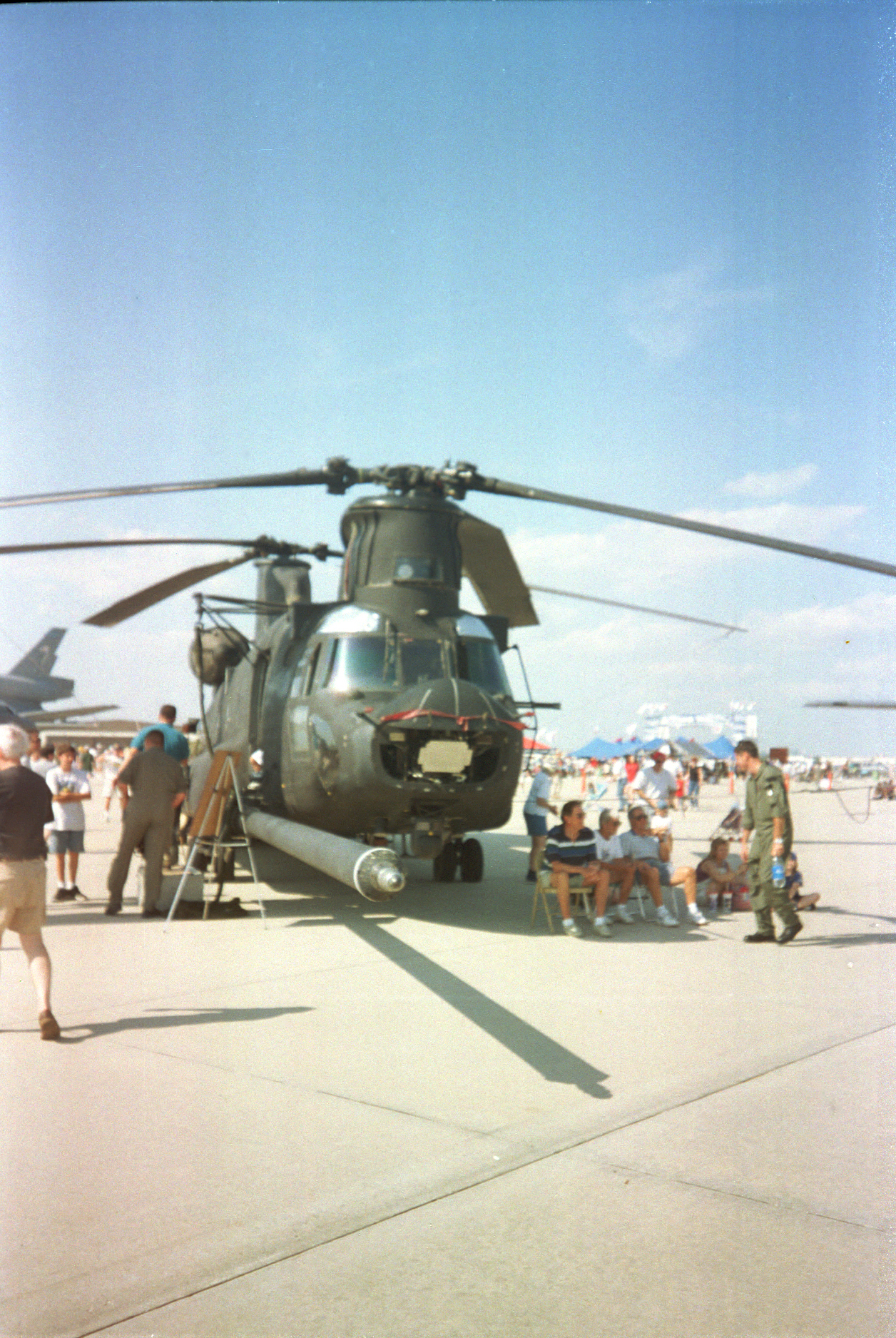 Submitted
Aug. 28, 2000, 9:59 p.m.
Last Updated
Sept. 3, 2019, 1:16 a.m.
Category
Military helicopters (U.S.)
Photographer
George Arana
Interior/Exterior
Exterior view
Single/Multiple
Single aircraft shown
Static/Moving
Aircraft is not operating
Intrument Panel
Instrument panel not shown
Close-Up Detail
Entire helicopter shown
Notes
This photo is of an MH-47D (MH-47-"Delta") aircraft. This is a/c is based with the 3rd Bn, 160th SOAR (Abn) from Hunter Army Airfield GA. The give away is the weather radar antenna in the nose cover (radome) and the smaller fuel tank (1000 vs: 200 gallon on the MH-47E). Having a similar mission to the MH-47E, the MH-47D has a Rockwell Collins avionics package and a far more evolved ASE suite than the standard Army CH-47D. Has aerial refueling capability along with Long Range Internal fuel tank.
In/Out of Service
Yes, helicopter is still in service
Base Location
United States : Florida