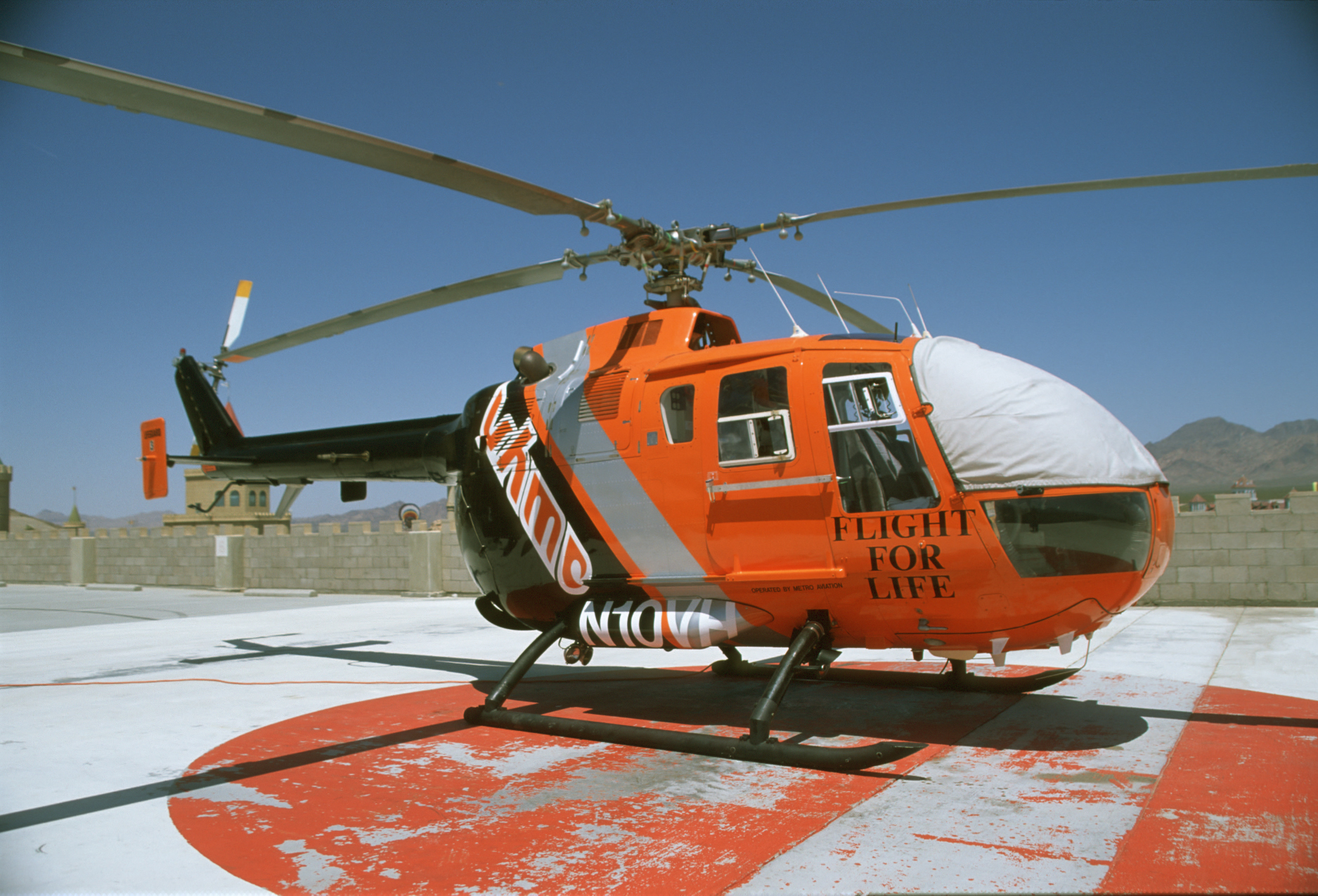 Date Taken
May 1, 2000, midnight
Submitted
Sept. 21, 2000, 12:27 a.m.
Last Updated
July 16, 2019, 12:51 a.m.
Owner
Valley Hospital Medical Center, Metro Aviation
Category
Air medical helicopters
Horizontal
Front quarter view
Interior/Exterior
Exterior view
Single/Multiple
Single aircraft shown
Static/Moving
Aircraft is not operating
Intrument Panel
Instrument panel not shown
Close-Up Detail
Entire helicopter shown
In/Out of Service
Yes, helicopter is still in service
Base Location
United States : Nevada : Mesquite
Notes
Based on the roof of the Whiskey Pete's Casino parking structure at the time of the photo, but no longer based there. This aircraft may be reassigned to Scott & White Hospital in Temple, Texas in April 2002 as a <br>backup aircraft.