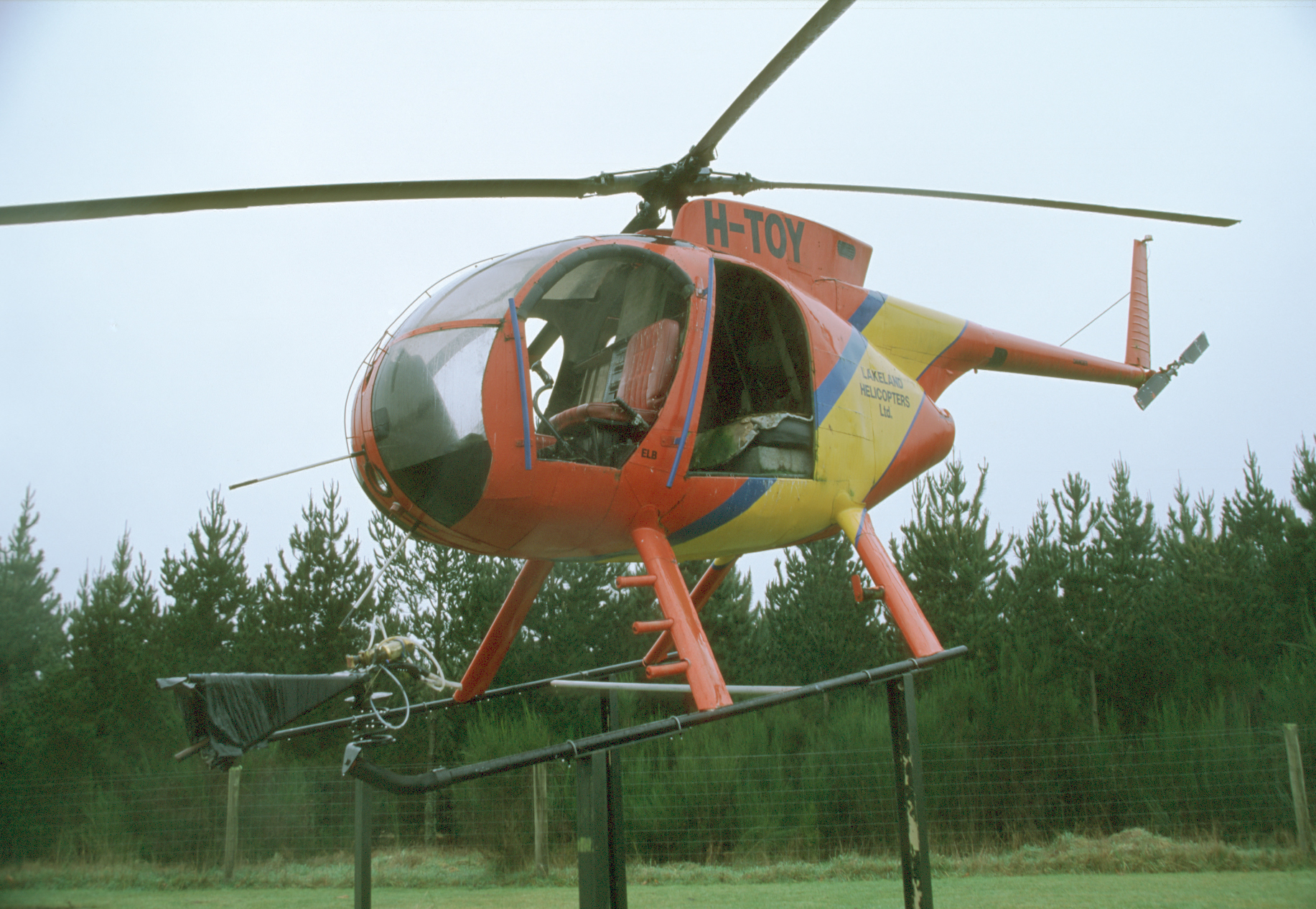 Date Taken
June 1, 2000, midnight
Submitted
Sept. 21, 2000, 1:47 a.m.
Last Updated
July 16, 2019, 12:51 a.m.
Owner
Lakeland Helicopters
Category
Helicopter operators (incl. Flight Instruction)
Horizontal
Front quarter view
Interior/Exterior
Exterior view
Single/Multiple
Single aircraft shown
Static/Moving
Aircraft is not operating
Intrument Panel
Instrument panel not shown
Close-Up Detail
Entire helicopter shown
Notes
Near Taupo, New Zealand
In/Out of Service
Yes, helicopter is still in service
Base Location
New Zealand
Notes
Helicopter no longer in service, located at a deer farm. Assembled from parts of wrecked helicopters. Tail number H-TOY written on aircraft.