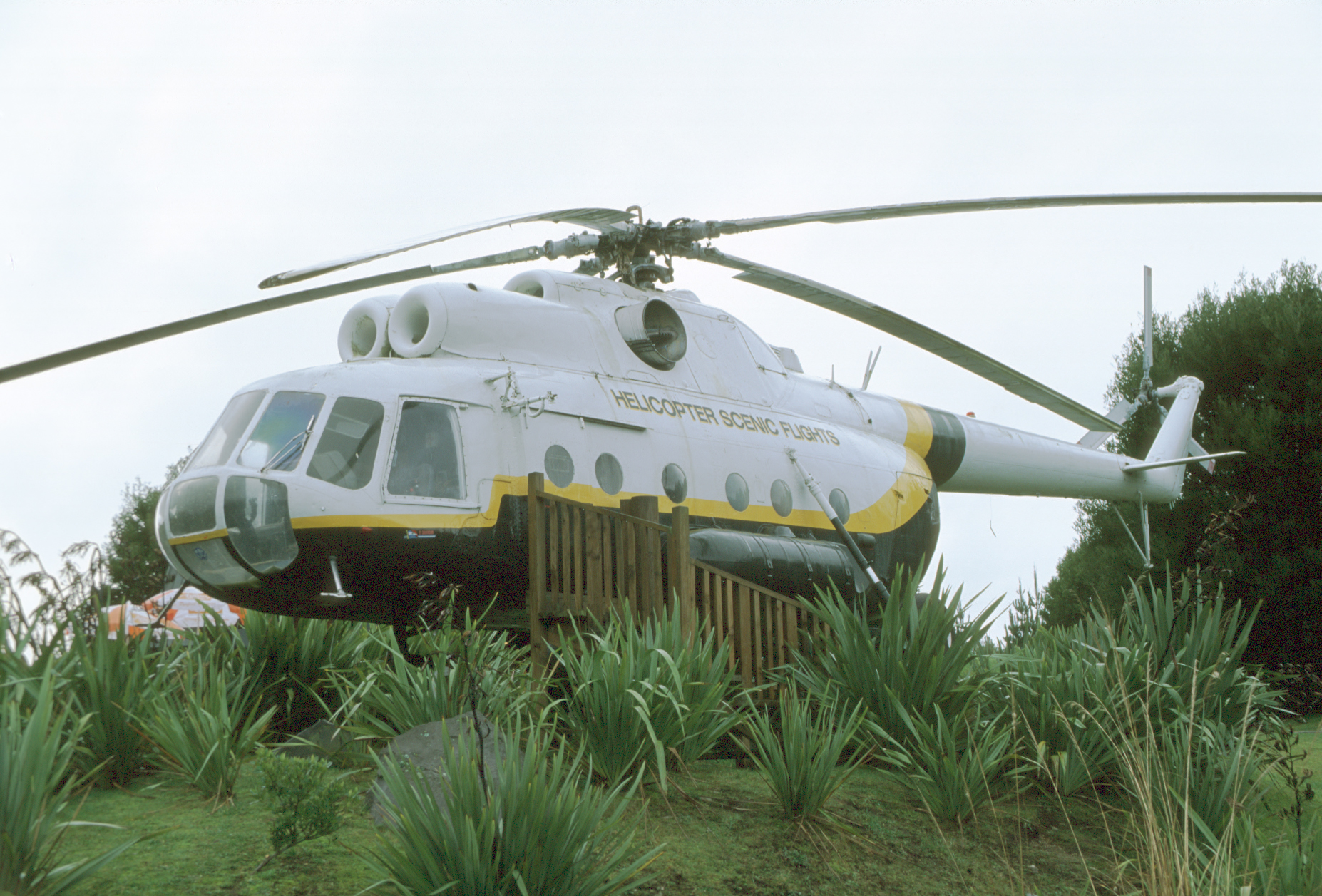 Date Taken
June 1, 2000, midnight
Submitted
Sept. 21, 2000, 1:56 a.m.
Last Updated
July 16, 2019, 12:51 a.m.
Owner
Helistar Helicopters Ltd.
Category
Helicopter operators (incl. Flight Instruction)
Horizontal
Front quarter view
Interior/Exterior
Exterior view
Single/Multiple
Single aircraft shown
Static/Moving
Aircraft is not operating
Intrument Panel
Instrument panel not shown
Close-Up Detail
Entire helicopter shown
In/Out of Service
Yes, helicopter is still in service
Base Location
New Zealand : Taupo
Notes
Display aircraft only, does not fly. Helicopter used to be Fidel Castro's presidential helicopter until 1993, then sold to heli logger in El Salvador before eventually coming to New Zealand. Built in 1976.