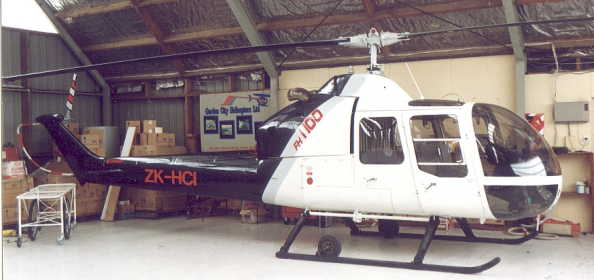 Date Taken
Jan. 1, 1998, midnight
Submitted
Nov. 29, 2000, 6:08 p.m.
Last Updated
July 16, 2019, 12:51 a.m.
Photographer
Skip Robinson Collection
Horizontal
Front quarter view
Interior/Exterior
Exterior view
Single/Multiple
Single aircraft shown
Static/Moving
Aircraft is not operating
Intrument Panel
Instrument panel not shown
Close-Up Detail
Entire helicopter shown
In/Out of Service
Yes, helicopter is still in service
Base Location
New Zealand
Notes
Oldest turbine helicopter on the NZ civil register. First recorded helicopter landing on Mt. Cook, altitude 12,349 ft., 2/1/71.