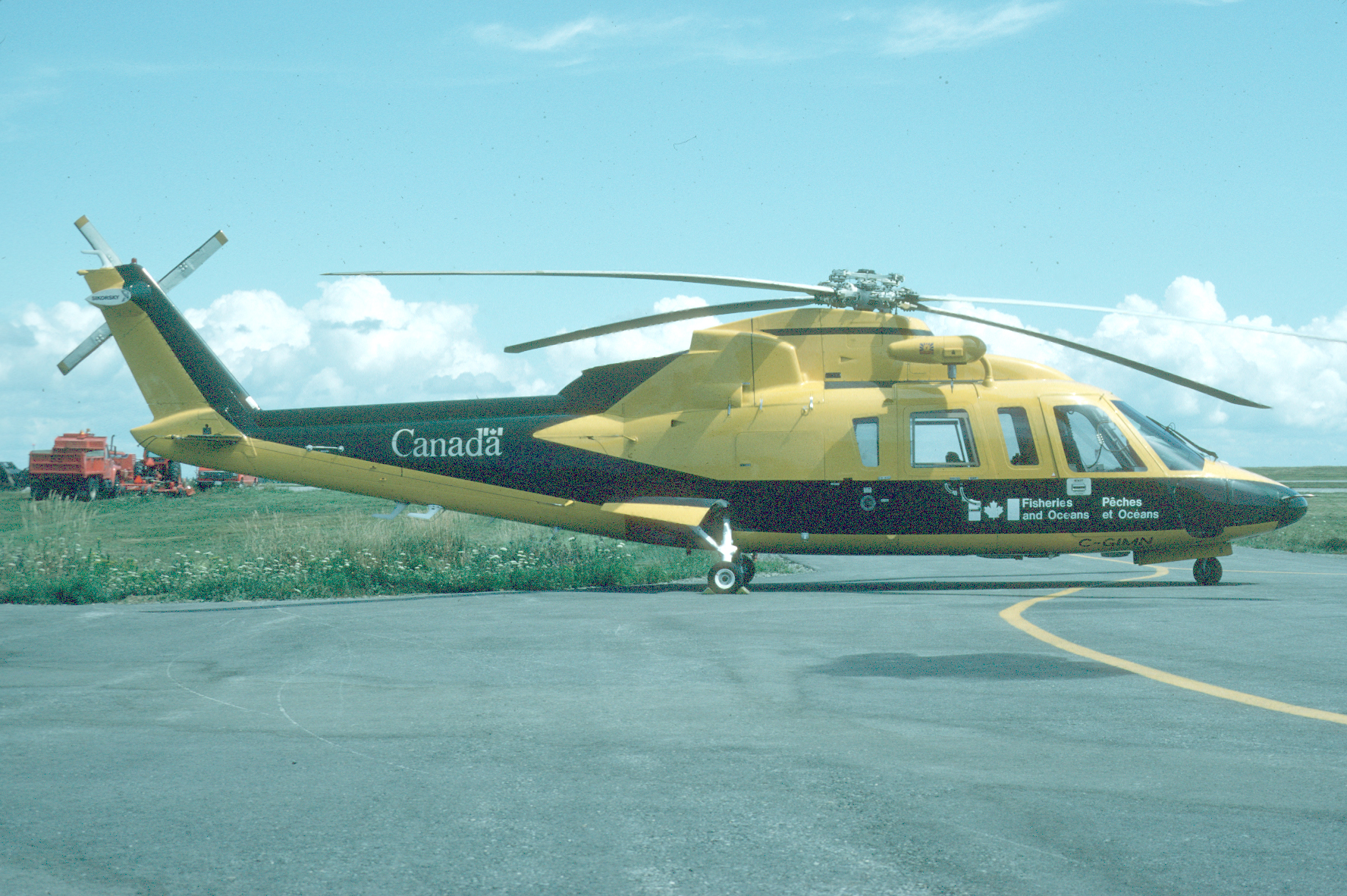 Date Taken
Aug. 20, 1993, midnight
Submitted
Dec. 27, 2000, 12:56 a.m.
Last Updated
July 16, 2019, 12:51 a.m.
Owner
Canada Fisheries and Oceans
Category
Government agencies (non-U.S.)
Photographer
Oscar Bernardi
Interior/Exterior
Exterior view
Single/Multiple
Single aircraft shown
Static/Moving
Aircraft is not operating
Intrument Panel
Instrument panel not shown
Close-Up Detail
Entire helicopter shown
Notes
Yarmouth, Nova Scotia
In/Out of Service
Yes, helicopter is still in service
Base Location
Canada : Nova Scotia : Halifax
Notes
C-GIMN Now operated by Canadian Helicopters out of Halifax, NS. Helicopter Nick Name EHS LifeFlight. Transporting critically ill and injured patients from Scene or from hospitals in Nova Scotia to Tertiary Care in Halifax at the New Halifax Infirmary or IWK Health Centre. This helicopter is now dressed in a new paint scheme to reflect it's purpose as an air medical transport helicopter, and it is officially named EHS Lifeflight.