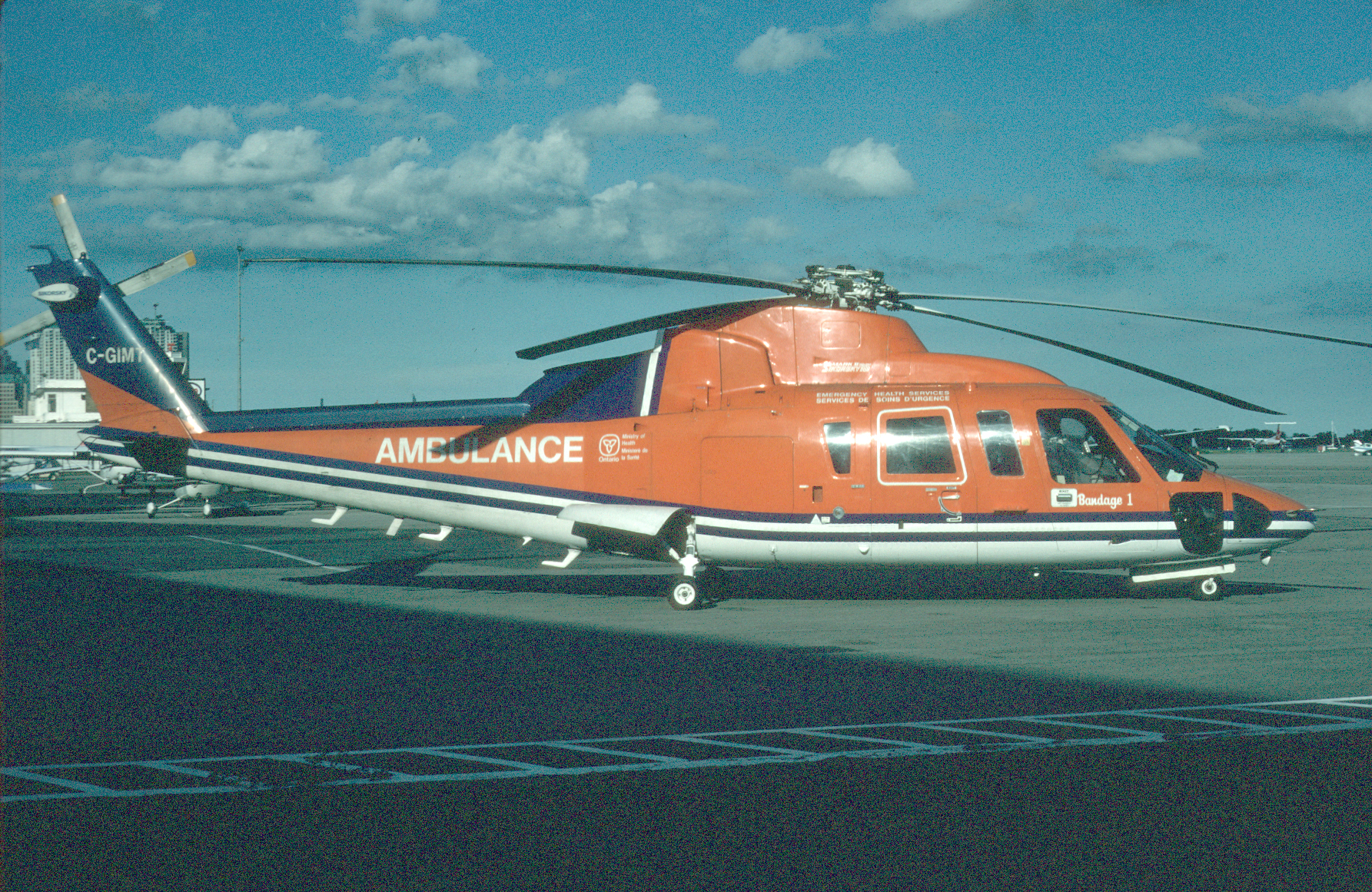 Date Taken
Aug. 28, 1993, midnight
Submitted
Dec. 27, 2000, 1 a.m.
Last Updated
July 16, 2019, 12:51 a.m.
Owner
Ontario Ministry of Health
Category
Air medical helicopters
Photographer
Oscar Bernardi
Interior/Exterior
Exterior view
Single/Multiple
Single aircraft shown
Static/Moving
Aircraft is not operating
Intrument Panel
Instrument panel not shown
Close-Up Detail
Entire helicopter shown
In/Out of Service
Yes, helicopter is still in service
Base Location
Canada : Ontario : Toronto
Notes
Toronto's Hospital For Sick Children has two identical Sikorskys that fly into the Toronto City Hospitals' helipad. "Bandage I" and "Bandage II" are the names given by children for the helicopters, although C-GIMA, formerly "Bandage II", is now known by "Bandage I" as well.