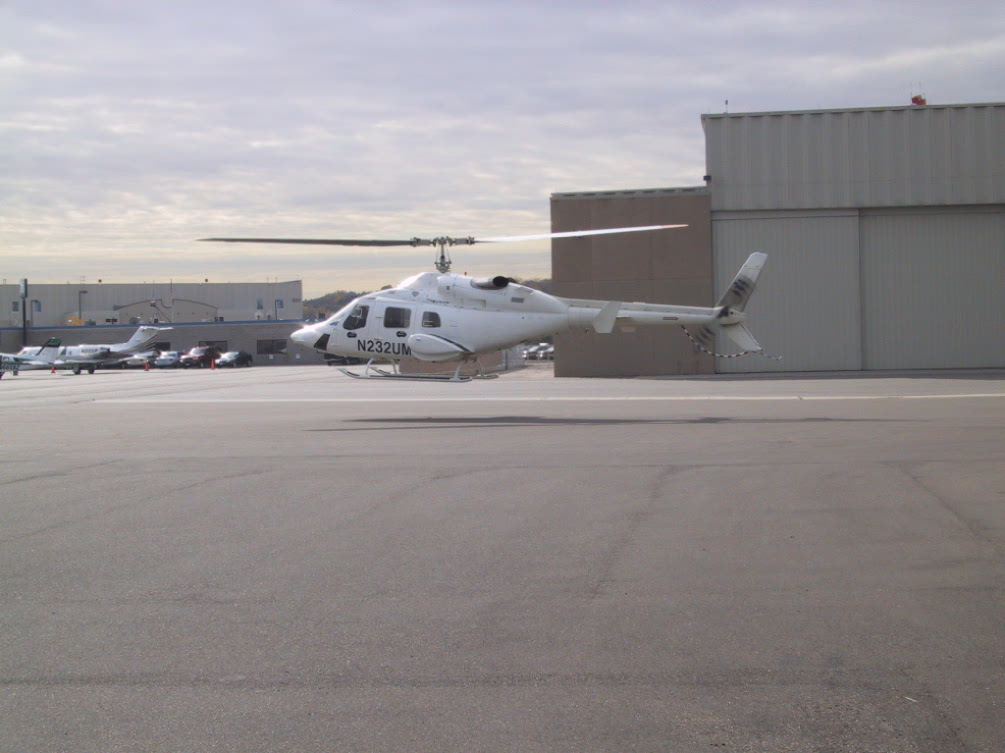 Date Taken
Oct. 4, 2000, midnight
Submitted
Dec. 28, 2000, 3:08 a.m.
Last Updated
July 16, 2019, 12:59 a.m.
Owner
Air Methods, Bell Helicopter Textron
Category
Air medical helicopters
Photographer
C. J. Meidinger
Interior/Exterior
Exterior view
Single/Multiple
Single aircraft shown
Static/Moving
Aircraft is operating
Intrument Panel
Instrument panel not shown
Close-Up Detail
Entire helicopter shown
In/Out of Service
Yes, helicopter is still in service
Base Location
United States : Minnesota : St. Cloud
Notes
Previously operated by the University of Michigan and by CJ Aviation Systems. Aircraft owned by Bell and leased to Air Methods.