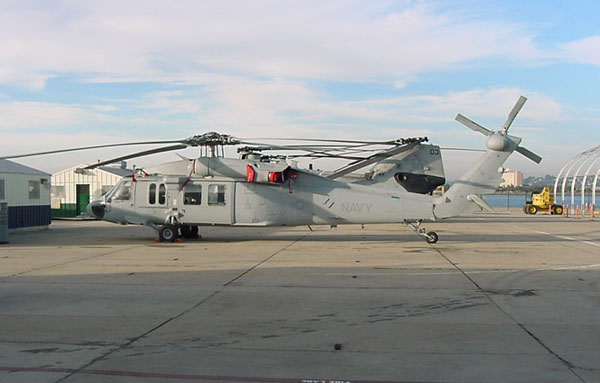 Submitted
May 24, 2001, 3:34 p.m.
Last Updated
Sept. 3, 2019, 1:16 a.m.
Category
Military helicopters (U.S.)
Interior/Exterior
Exterior view
Single/Multiple
Single aircraft shown
Static/Moving
Aircraft is not operating
Intrument Panel
Instrument panel not shown
Close-Up Detail
Entire helicopter shown
In/Out of Service
Yes, helicopter is still in service
Base Location
United States : California : San Diego : North Island NAS
Notes
This helicopter is the first MH-60S delivered to North Island. It was named CH-60S, but was changed to MH-60S by the Navy in March 2001. The helo is assigned to HC-3 which is currently the training squadron for the CH-46 Sea Knight. The CH-60S is to replace the Sea Knight in the Navy service. The training will be undertaken by HC-3.