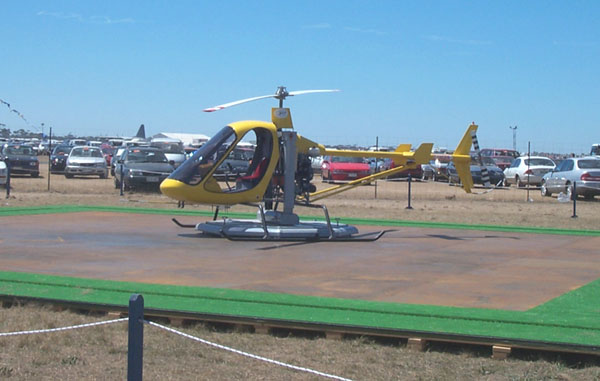 Event
Australian International Airshow
Submitted
June 2, 2001, 1:38 a.m.
Last Updated
Sept. 3, 2019, 1:16 a.m.
Owner
Cicare Helicopteros S.A.
Photographer
Daniel George
Interior/Exterior
Exterior view
Single/Multiple
Single aircraft shown
Static/Moving
Aircraft is not operating
Intrument Panel
Instrument panel not shown
Close-Up Detail
Entire helicopter shown
In/Out of Service
Yes, helicopter is still in service
Notes
This clever Argentine product allows a trainee pilot to simulate helicopter flight while never leaving the ground. The wheeled, hydraulic-actuated support allows "aircraft" movement around the area to simulate helicopter flying characteristics.