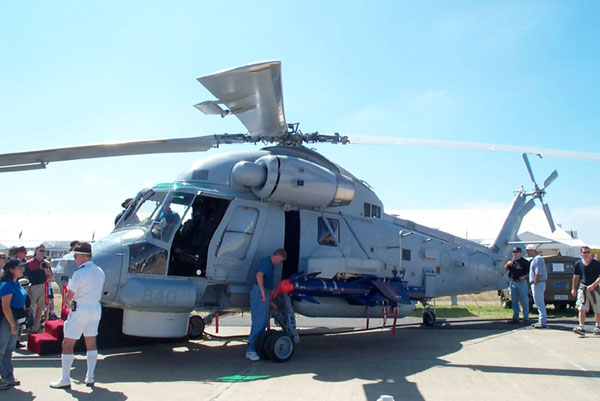 Event
Australian International Airshow
Submitted
June 2, 2001, 1:58 a.m.
Last Updated
Sept. 3, 2019, 1:16 a.m.
Owner
Royal Australian Navy
Category
Military helicopters (non-U.S.)
Photographer
Daniel George
Horizontal
Front quarter view
Interior/Exterior
Exterior view
Single/Multiple
Single aircraft shown
Static/Moving
Aircraft is not operating
Intrument Panel
Instrument panel not shown
Close-Up Detail
Entire helicopter shown
Notes
New version for the Royal Australian Navy. Official handover to Navy scheduled mid-2001. Displayed at the airshow by Kaman corporation. Note the rotor flaps on the trailing edge.
In/Out of Service
Yes, helicopter is still in service