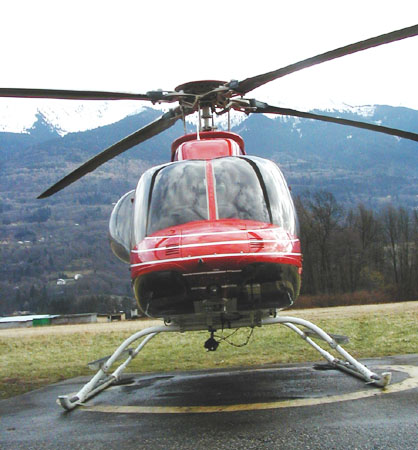 Date Taken
Feb. 5, 2001, midnight
Submitted
June 6, 2001, 1:01 a.m.
Last Updated
July 16, 2019, 12:51 a.m.
Owner
Service Airien Frangais (SAF Hilicopthres)
Category
Helicopter operators (incl. Flight Instruction)
Photographer
Dominique Grimaud
Interior/Exterior
Exterior view
Single/Multiple
Single aircraft shown
Static/Moving
Aircraft is not operating
Intrument Panel
Instrument panel not shown
Close-Up Detail
Entire helicopter shown
Notes
Albertville Aerodrome, France
In/Out of Service
Yes, helicopter is still in service
Notes
Used for passenger transport between large airports as Geneve in Switzerland and ski resorts as Courchevel in France.