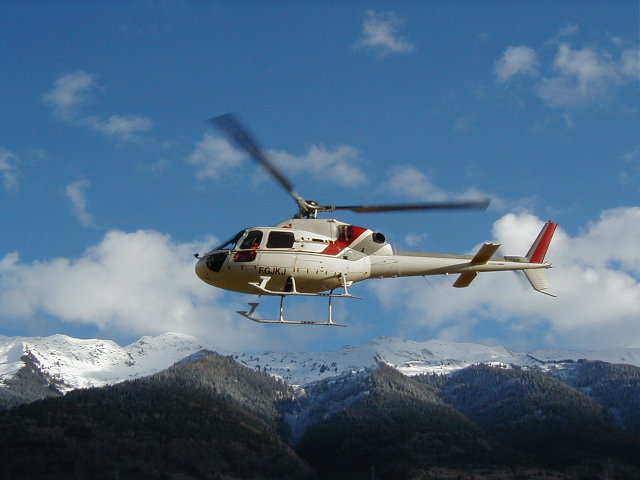 Date Taken
Feb. 9, 2001, midnight
Submitted
June 6, 2001, 1:18 a.m.
Last Updated
July 16, 2019, 12:51 a.m.
Owner
Service Airien Frangais (SAF Hilicopthres)
Category
Helicopter operators (incl. Flight Instruction)
Photographer
Dominique Grimaud
Interior/Exterior
Exterior view
Single/Multiple
Single aircraft shown
Static/Moving
Aircraft is operating
Intrument Panel
Instrument panel not shown
Close-Up Detail
Entire helicopter shown
Notes
Albertville Aerodrome, France
Tail Number
F-GJKJ, N614LH, N336FP
In/Out of Service
Yes, helicopter is still in service
Notes
Helicopter used for passenger transport and mountain rescue from Courchevel Airport in the French Alps. Previously operated by Lloyd Helicopters and Florida Power Corporation.