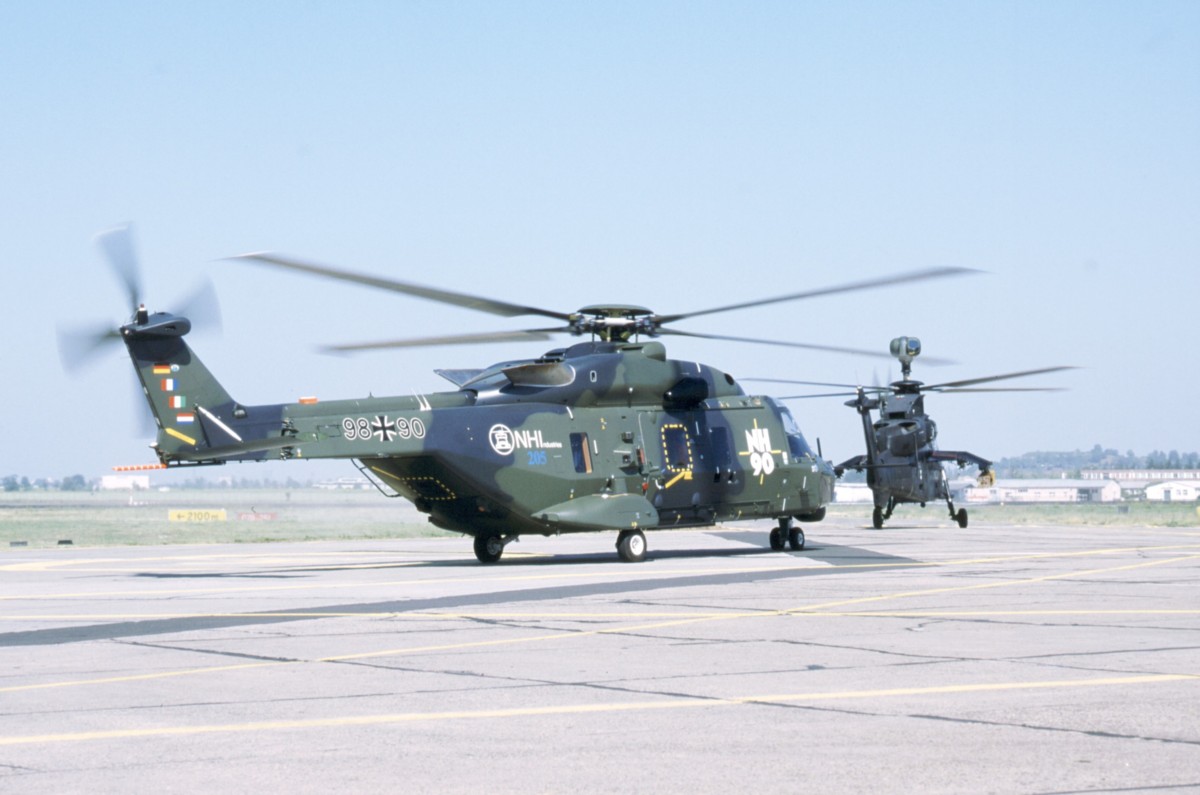 Submitted
June 16, 2001, 2:50 p.m.
Last Updated
Sept. 3, 2019, 1:16 a.m.
Owner
German Army (Heer), Eurocopter Deutschland
Category
Military helicopters (non-U.S.)
Photographer
Martin de Koning
Horizontal
Rear quarter view
Interior/Exterior
Exterior view
Single/Multiple
Multiple aircraft shown
Static/Moving
Aircraft is operating
Intrument Panel
Instrument panel not shown
Close-Up Detail
Entire helicopter shown
In/Out of Service
Yes, helicopter is still in service
Base Location
Germany : Bavaria : Ottobrunn
Notes
Aircraft is owned by Eurocopter Deutschland GmbH. but operate with German Army (Heer) serials because of the military trials by the test and evaluation squadron of the German Army.