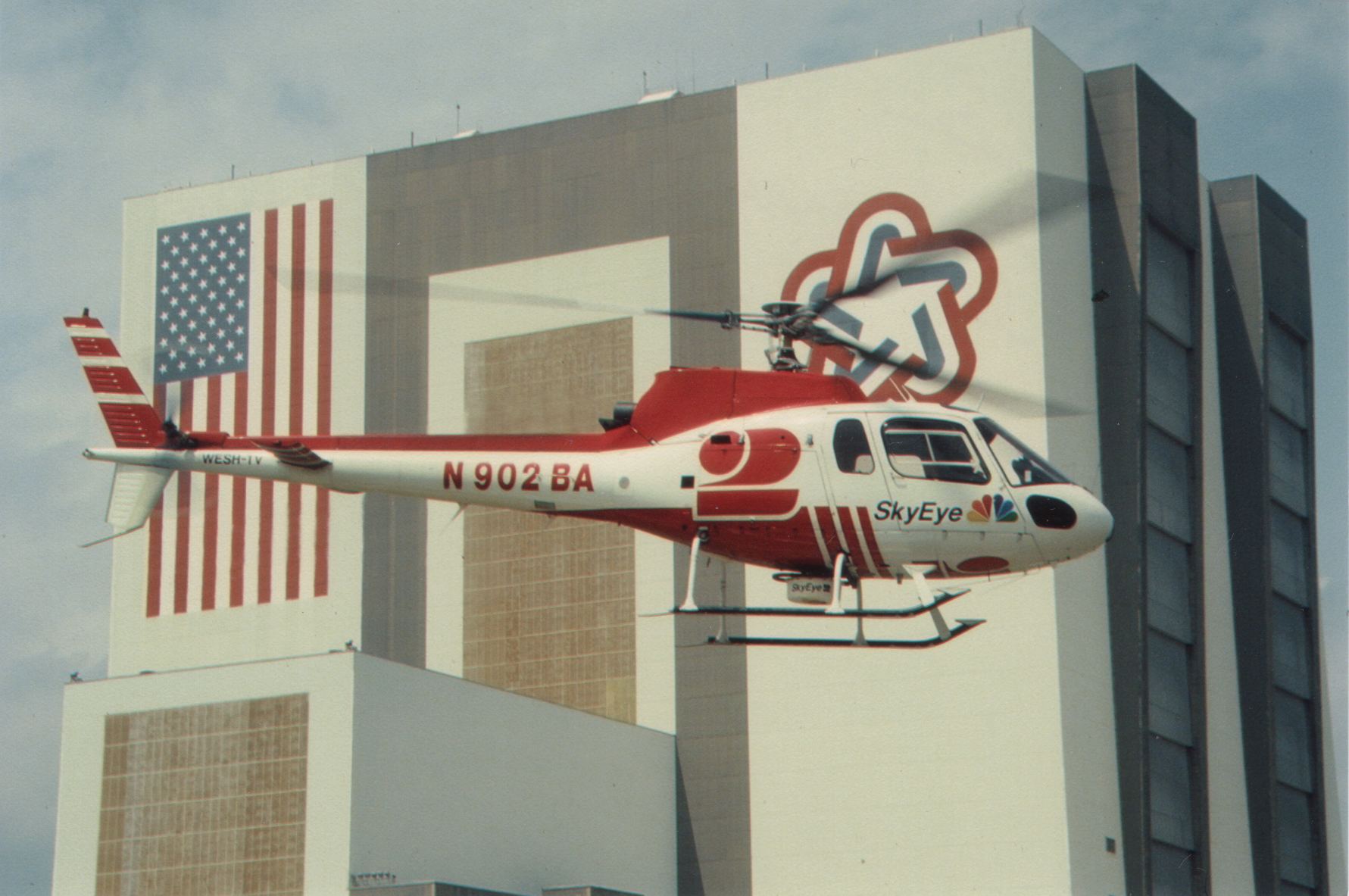 Submitted
June 17, 2001, 1:46 a.m.
Last Updated
Sept. 3, 2019, 1:16 a.m.
Owner
WESH-TV, Bulldog Airlines
Category
Television station/news/ENG helicopters
Photographer
Roger Scruggs
Interior/Exterior
Exterior view
Single/Multiple
Single aircraft shown
Static/Moving
Aircraft is operating
Intrument Panel
Instrument panel not shown
Close-Up Detail
Entire helicopter shown
Notes
Vehicle Assembly Building, Kennedy Space Center Helicopter is just leaving the Press Site. Helicopter was in an accident in 1994 and it was totally rebuilt into and AS-350B. Bulldog Airlines later changed its name to Whisper Airlines.
Tail Number
N222TV, N35961, N902BA, N900BA
In/Out of Service
Yes, helicopter is still in service
Base Location
United States : California : Van Nuys
Notes
Helicopter previously used as KCBS-TV Chopper 2.