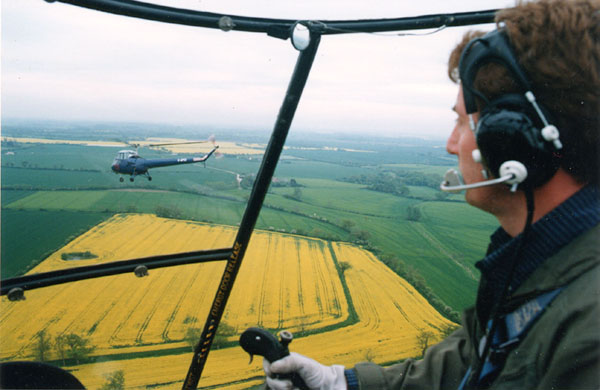 Submitted
June 16, 2001, 3:23 p.m.
Last Updated
Sept. 3, 2019, 1:16 a.m.
Photographer
Paul Bennett
Horizontal
Not applicable
Interior/Exterior
Interior view
Single/Multiple
Multiple aircraft shown
Static/Moving
Aircraft is operating
Intrument Panel
Instrument panel not shown
Close-Up Detail
Entire helicopter shown
Notes
Skeeter G-APOI shown in background.
In/Out of Service
Yes, helicopter is still in service
Base Location
England : Suffolk
Notes
The MK12 Skeeter was the definitive MK and the only MK.No. operated by the British A.A.C. (The German R.A.F. also operated 8 called MK50 & 51, but actually no difference, except the markings of course).