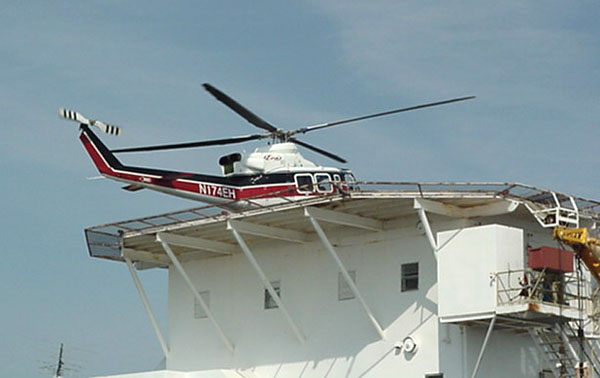 Submitted
July 20, 2001, 2:59 a.m.
Last Updated
Sept. 3, 2019, 1:16 a.m.
Category
Helicopter operators (incl. Flight Instruction)
Horizontal
Rear quarter view
Interior/Exterior
Exterior view
Single/Multiple
Single aircraft shown
Static/Moving
Aircraft is operating
Intrument Panel
Instrument panel not shown
Close-Up Detail
Entire helicopter shown
Notes
Due to a computer crash, Helispot has no information for this photo. Please contact Helispot at info@helispot.com if you are the owner of this photo.
In/Out of Service
Yes, helicopter is still in service