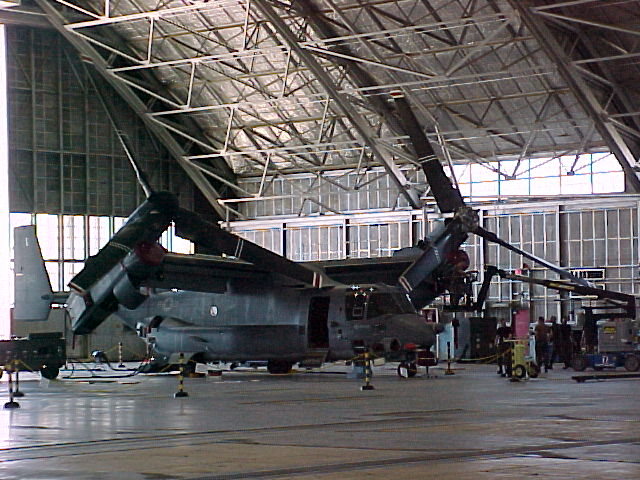 Submitted
Aug. 1, 2001, 1:06 a.m.
Last Updated
Sept. 3, 2019, 1:16 a.m.
Category
Military helicopters (U.S.)
Horizontal
Front quarter view
Interior/Exterior
Exterior view
Single/Multiple
Single aircraft shown
Static/Moving
Aircraft is not operating
Intrument Panel
Instrument panel not shown
Close-Up Detail
Entire helicopter shown
In/Out of Service
Yes, helicopter is still in service
Notes
This aircraft is actually an Air Force CV-22 production test vehicle. It is one of two being used by the Air Force for further testing of Air Force unique items. Both aircraft belong to Bell-Boeing, but they carry Air Force colors and markings.