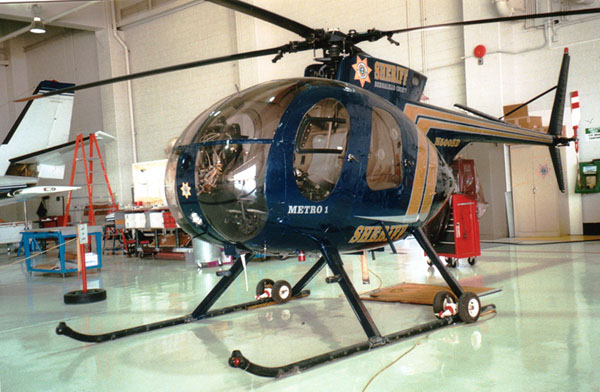 Submitted
Sept. 3, 2001, 12:30 a.m.
Last Updated
Sept. 3, 2019, 1:16 a.m.
Owner
Bernalillo County Sheriffs Department
Category
Law enforcement / police helicopters (U.S.)
Horizontal
Front quarter view
Interior/Exterior
Exterior view
Single/Multiple
Single aircraft shown
Static/Moving
Aircraft is not operating
Intrument Panel
Instrument panel not shown
Close-Up Detail
Entire helicopter shown
In/Out of Service
Yes, helicopter is still in service
Base Location
United States : New Mexico : Bernalillo County
Notes
This aircraft is out of service. See <a href=http://news.yahoo.com/news?tmpl=story&u=/ap/20050810/ap_on_re_us/helicopter_shot_1>article</a>.