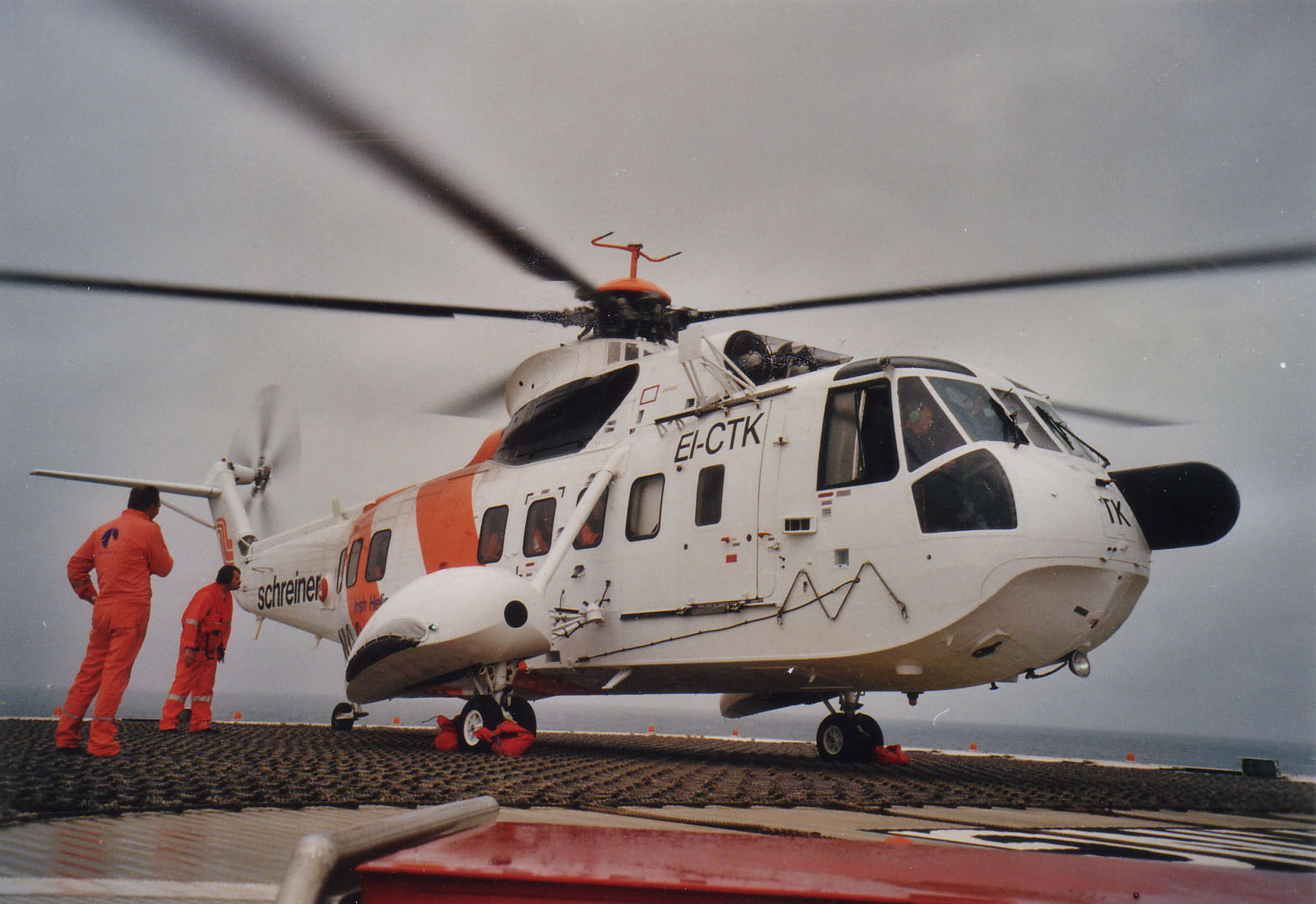 Date Taken
Jan. 1, 2000, midnight
Submitted
Sept. 30, 2001, 4:59 p.m.
Last Updated
July 16, 2019, 12:51 a.m.
Owner
Schreiner Helicopters
Category
Helicopter operators (incl. Flight Instruction)
Photographer
Knut Erik Hagen
Horizontal
Front quarter view
Interior/Exterior
Exterior view
Single/Multiple
Single aircraft shown
Static/Moving
Aircraft is not operating
Intrument Panel
Instrument panel not shown
Close-Up Detail
Entire helicopter shown
Notes
Early summer 2000. Helideck officer checking that passengers and cargo are safely onboard. Helicopter en route to Tralee in Southern Ireland at time of photo.
Tail Number
PH-NZD, EEI-CTK
In/Out of Service
Yes, helicopter is still in service
Base Location
Netherlands : Den Helder