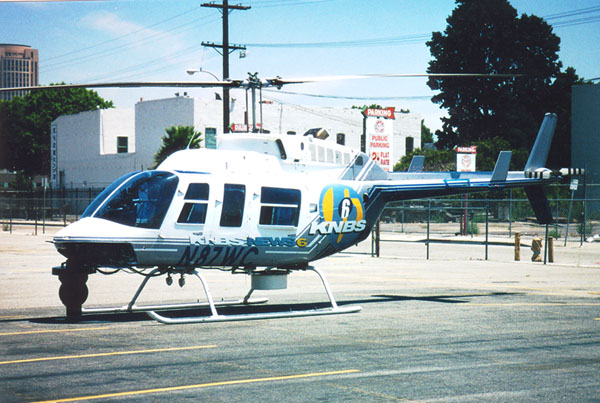 Date Taken
Jan. 1, 2001, midnight
Submitted
Sept. 21, 2001, 10:15 p.m.
Last Updated
July 16, 2019, 12:51 a.m.
Category
Helicopter operators (incl. Flight Instruction)
Photographer
Desiree Horton
Horizontal
Front quarter view
Interior/Exterior
Exterior view
Single/Multiple
Single aircraft shown
Static/Moving
Aircraft is not operating
Intrument Panel
Instrument panel not shown
Close-Up Detail
Entire helicopter shown
Notes
Los Angeles, CA, summer 2001. "KNBS 6" paint scheme used for the motion picture "Showtime".
In/Out of Service
Yes, helicopter is still in service
Base Location
United States : California : Van Nuys
Notes
Previously West Coast Helicopters.