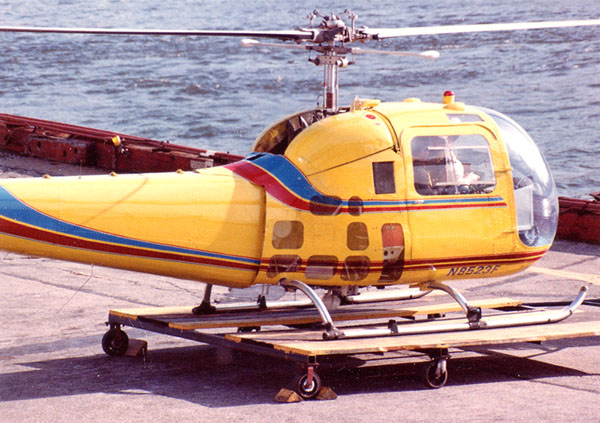 Submitted
Sept. 30, 2001, 11:20 p.m.
Last Updated
Sept. 3, 2019, 1:16 a.m.
Category
Radio station helicopters
Photographer
Gerard McNulty
Horizontal
Rear quarter view
Interior/Exterior
Exterior view
Single/Multiple
Single aircraft shown
Static/Moving
Aircraft is not operating
Intrument Panel
Instrument panel not shown
Close-Up Detail
Entire helicopter shown
Notes
East 60th Street Heliport, mid 1970's.
In/Out of Service
Yes, helicopter is still in service
Base Location
United States : New York : New York
Notes
Used for traffic reporting. No longer in service for owner. The cabin of this Bell 47J is now on display at the American Helicopter Museum in Westchester, PA.