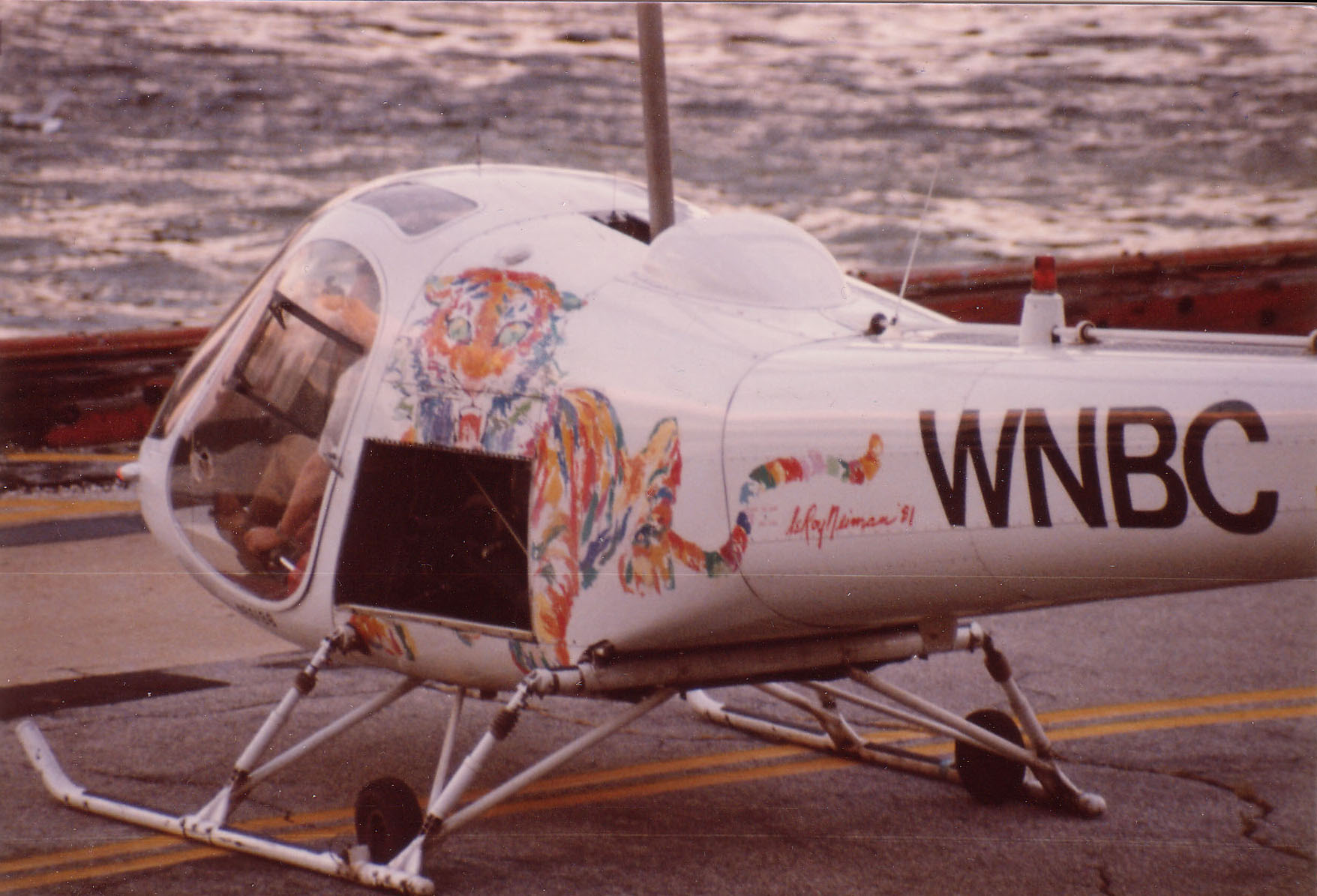 Date Taken
Jan. 1, 1981, midnight
Submitted
Sept. 30, 2001, 11:39 p.m.
Last Updated
July 16, 2019, 12:51 a.m.
Category
Radio station helicopters
Photographer
Gerard McNulty
Horizontal
Rear quarter view
Interior/Exterior
Exterior view
Single/Multiple
Single aircraft shown
Static/Moving
Aircraft is not operating
Intrument Panel
Instrument panel not shown
Close-Up Detail
Entire helicopter shown
Notes
East 60th Street Heliport
In/Out of Service
Yes, helicopter is still in service
Base Location
United States : New York : New York
Notes
Used for traffic reporting. No longer in service by owner. The drawing on the cabin was created by famed artist Leroy Neiman.