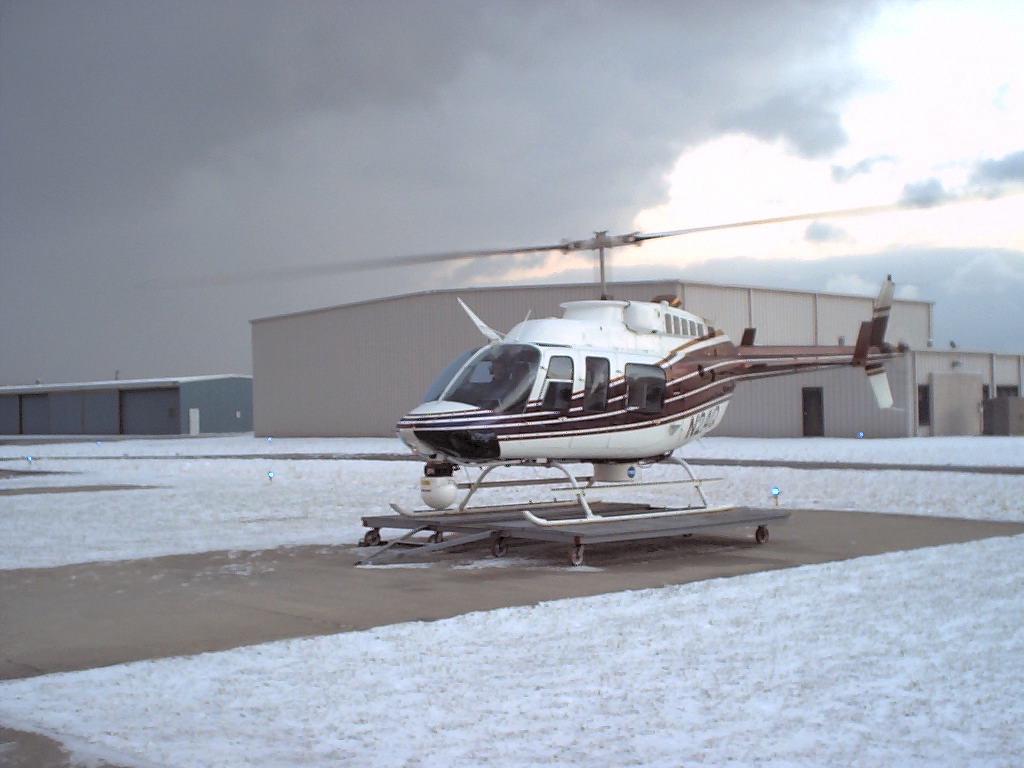 Date Taken
Dec. 9, 2000, midnight
Submitted
Oct. 27, 2001, 12:34 p.m.
Last Updated
July 16, 2019, 12:51 a.m.
Owner
WSB-TV, Helicopters Inc.
Category
Television station/news/ENG helicopters
Photographer
Michael Martin
Horizontal
Front quarter view
Interior/Exterior
Exterior view
Single/Multiple
Single aircraft shown
Static/Moving
Aircraft is not operating
Intrument Panel
Instrument panel not shown
Close-Up Detail
Entire helicopter shown
Notes
Peachtree DeKalb Airport, Atlanta GA
In/Out of Service
Yes, helicopter is still in service
Base Location
United States : Georgia : Atlanta
Notes
Helicopter used for morning traffic reports on WSB-TV and radio stations WSB-AM/FM. 1994 model year. Helicopter underwent a new paint job in 2005.