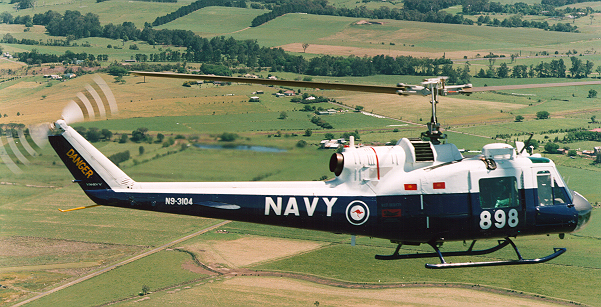 Submitted
Oct. 27, 2001, 12:50 p.m.
Last Updated
Sept. 3, 2019, 1:16 a.m.
Owner
Royal Australian Navy
Category
Military helicopters (non-U.S.)
Interior/Exterior
Exterior view
Single/Multiple
Single aircraft shown
Static/Moving
Aircraft is operating
Intrument Panel
Instrument panel not shown
Close-Up Detail
Entire helicopter shown
Aircraft Number
N9-3104 898
In/Out of Service
Yes, helicopter is still in service
Notes
This aircraft is still operated by the RAN Historic Flight and is on the civil register in the Limited category. The helicopter appears at airshows and community visits to promote the Navy to the people.