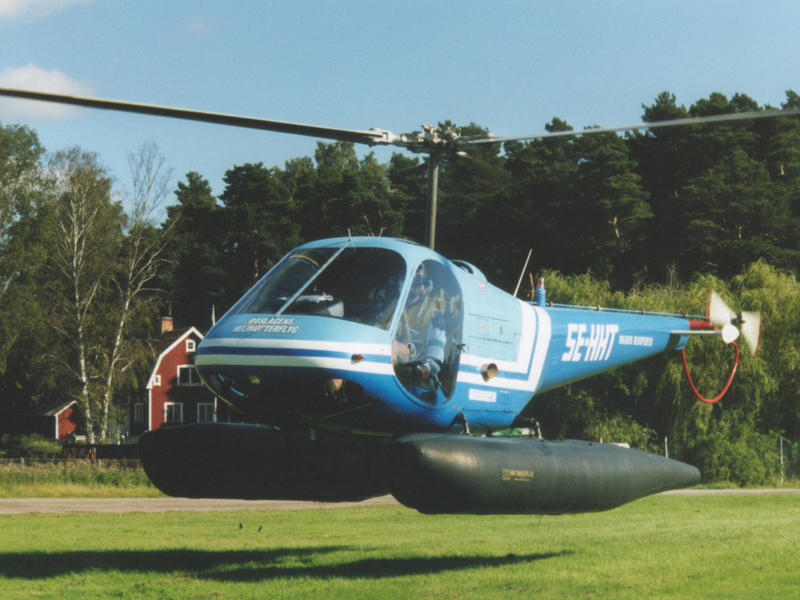 Submitted
Oct. 28, 2001, 12:40 p.m.
Last Updated
Sept. 3, 2019, 1:16 a.m.
Owner
Roslagens Helikopterflyg
Category
Helicopter operators (incl. Flight Instruction)
Photographer
Rickard Gillberg
Horizontal
Front quarter view
Interior/Exterior
Exterior view
Single/Multiple
Single aircraft shown
Static/Moving
Aircraft is operating
Intrument Panel
Instrument panel not shown
Close-Up Detail
Entire helicopter shown
Notes
Norrviken (Sollentuna, Stockholm), near the photographer's house
In/Out of Service
Yes, helicopter is still in service
Base Location
Sweden : Stockholm County : Norrtälje
Notes
This helicopter is primarily used for helicopter flight training. It's also used for taking water samples.