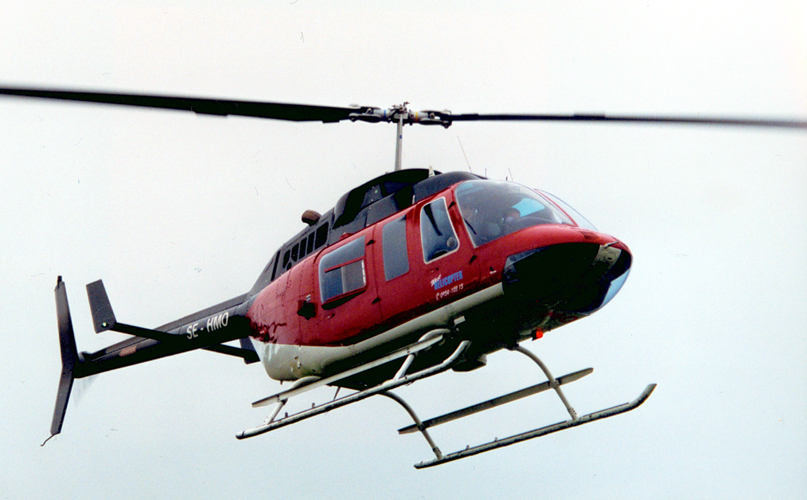 Submitted
Oct. 28, 2001, 1:02 p.m.
Last Updated
Sept. 3, 2019, 1:16 a.m.
Category
Helicopter operators (incl. Flight Instruction)
Photographer
Rickard Gillberg
Horizontal
Front quarter view
Interior/Exterior
Exterior view
Single/Multiple
Single aircraft shown
Static/Moving
Aircraft is operating
Intrument Panel
Instrument panel not shown
Close-Up Detail
Entire helicopter shown
Notes
Norrviken (Sollentuna, Stockholm), outside the photographer's house Photo taken during ferry flight to Istanbul, Turkey. The helicopter was ferried back to Sweden eight months later.
Tail Number
SE-HMO, TC-HHC
In/Out of Service
Yes, helicopter is still in service