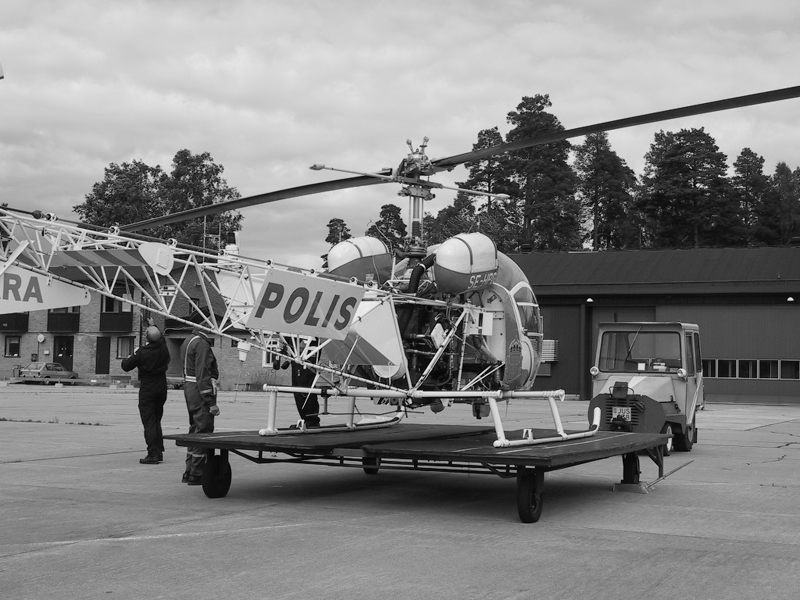 Date Taken
Jan. 1, 2001, midnight
Submitted
Oct. 28, 2001, 1:08 p.m.
Last Updated
July 16, 2019, 12:51 a.m.
Owner
Rikspolisstyrelsen (Swedish Police)
Category
Law enforcement / police helicopters (non U.S.)
Photographer
Rickard Gillberg
Horizontal
Rear quarter view
Interior/Exterior
Exterior view
Single/Multiple
Single aircraft shown
Static/Moving
Aircraft is not operating
Intrument Panel
Instrument panel not shown
Close-Up Detail
Entire helicopter shown
Notes
Tullinge Airport, during an airshow.
In/Out of Service
Yes, helicopter is still in service
Base Location
Sweden : Stockholm County : Stockholm : Tullinge Airport
Notes
No longer in service with owner. Helicopter is now located in a police vehicle museum in Svrentorp (Stockholm).