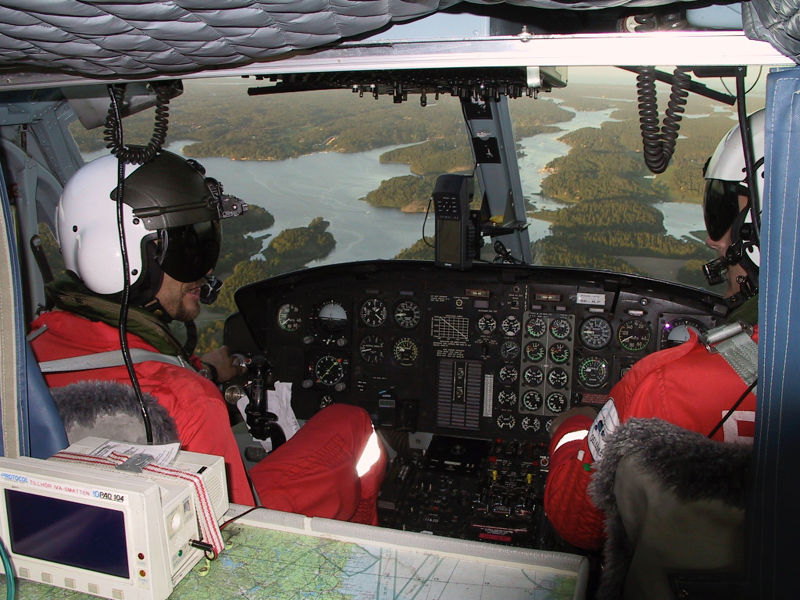 Submitted
Oct. 28, 2001, 2:33 p.m.
Last Updated
Sept. 3, 2019, 1:16 a.m.
Owner
Osterman Helicopter
Category
Air medical helicopters
Photographer
Rickard Gillberg
Horizontal
Not applicable
Interior/Exterior
Interior view
Single/Multiple
Single aircraft shown
Static/Moving
Aircraft is operating
Intrument Panel
Instrument panel shown
Close-Up Detail
Entire helicopter shown
Notes
Above the eastern parts of Stockholm The pilot and a member of the medical crew is discussing the EMS flight they just had carried out. The photo was taken on the way home to Gustavsberg from the hospital.
In/Out of Service
Yes, helicopter is still in service
Base Location
Sweden : Stockholm County : Gustavsberg