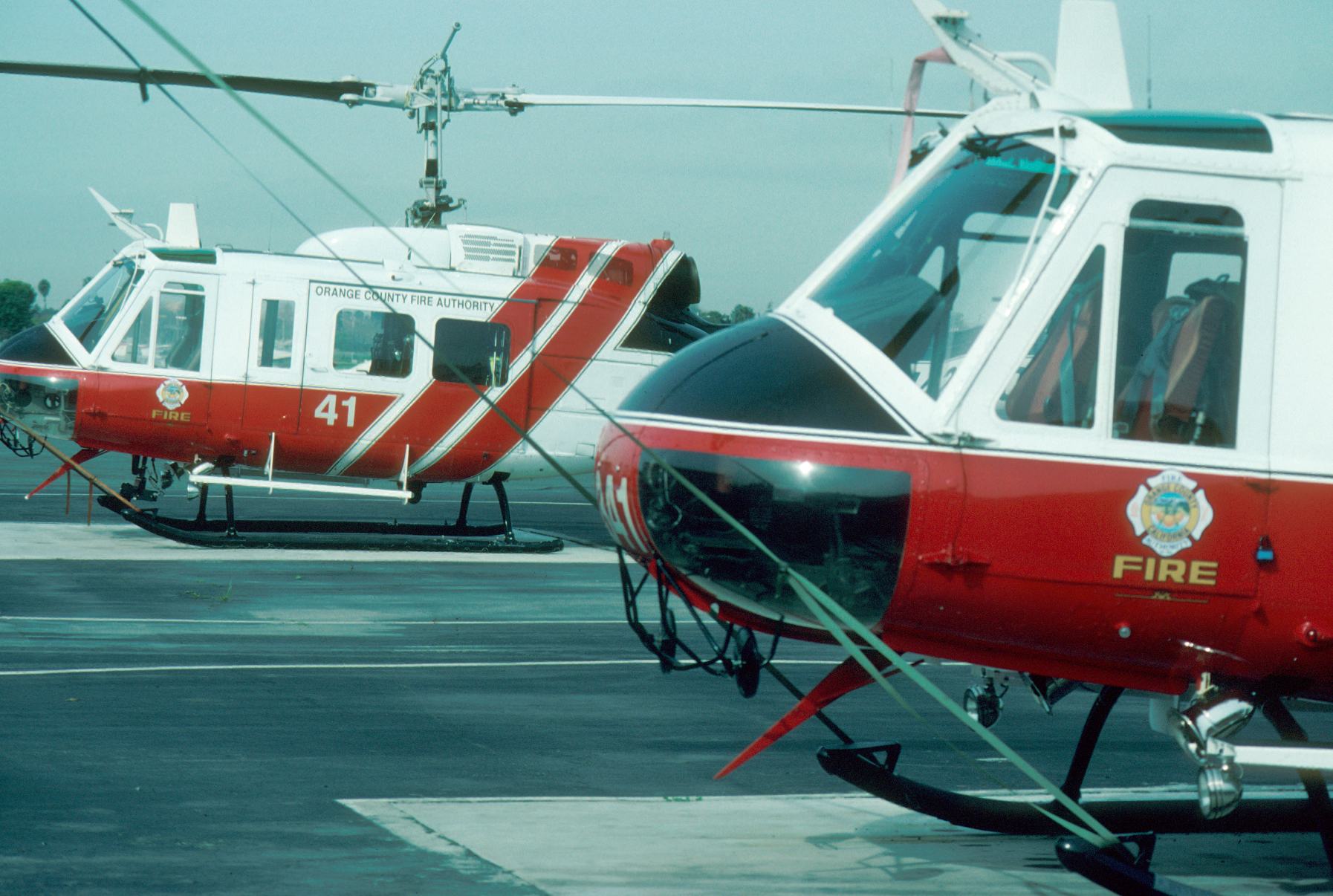 Date Taken
Feb. 21, 1998, midnight
Submitted
Nov. 6, 2001, 4:58 p.m.
Last Updated
July 16, 2019, 12:50 a.m.
Owner
Orange County Fire Authority
Category
Firefighting helicopters
Photographer
Oscar Bernardi
Interior/Exterior
Exterior view
Single/Multiple
Multiple aircraft shown
Static/Moving
Aircraft is not operating
Intrument Panel
Instrument panel not shown
Close-Up Detail
Entire helicopter shown
Notes
Fullerton Airport OCFA "341" (N3132B, UH1H Huey) shown in foreground.
In/Out of Service
Yes, helicopter is still in service
Base Location
United States : California : Fullerton
Notes
Helicopter was originally a Bell UH-1H, then upgraded with Bell 212 rotor system, the 703 engine (i.e. Cobra engines, 1485 shp vs. the old L13's, 1100 shp), Isolair tanks, new radios, computers, fire mapping, dual GPS.