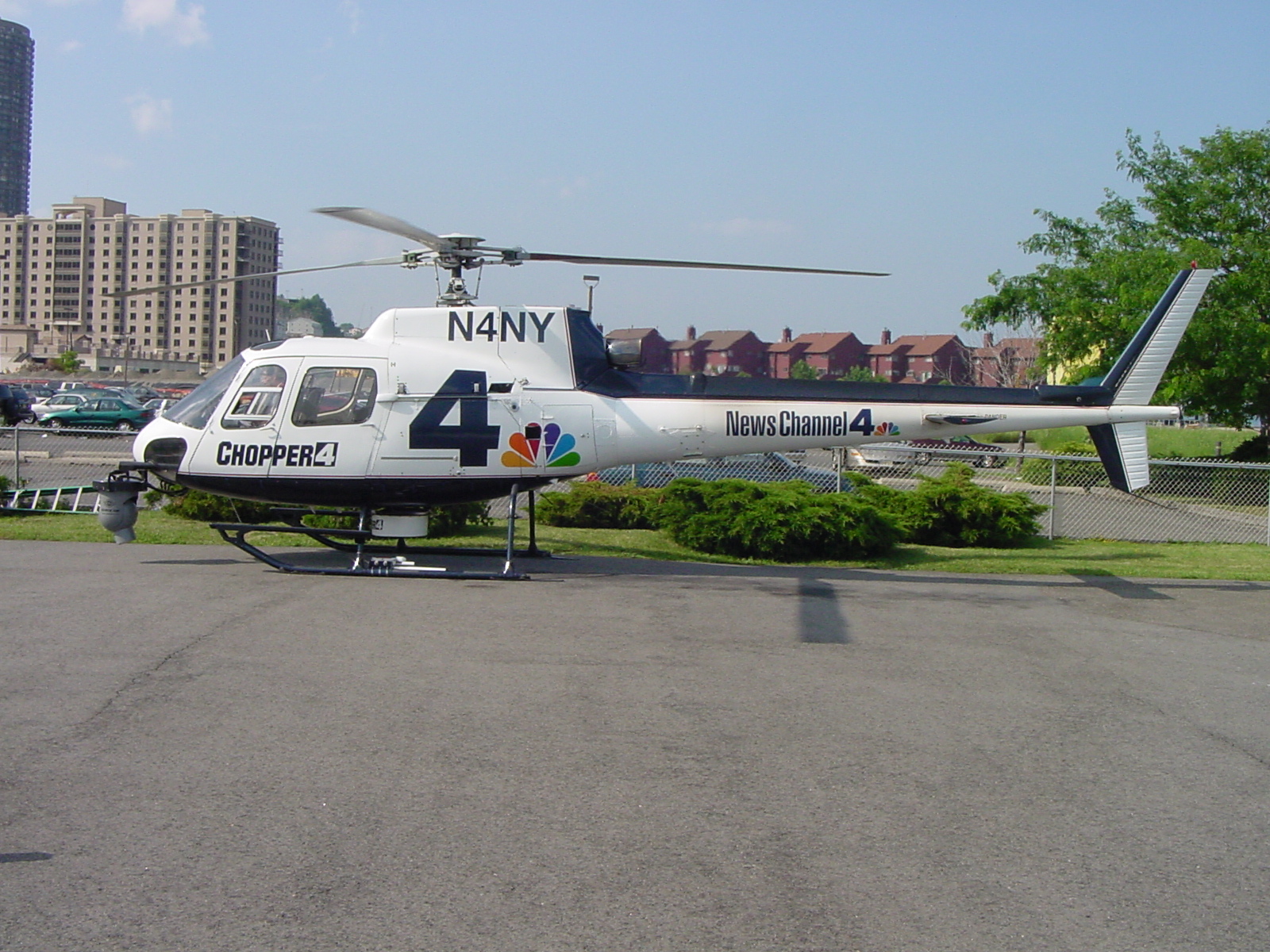 Submitted
July 29, 2002, 10:27 p.m.
Last Updated
Sept. 3, 2019, 1:16 a.m.
Owner
WNBC-TV, Horsham Valley Airways
Category
Television station/news/ENG helicopters
Interior/Exterior
Exterior view
Single/Multiple
Single aircraft shown
Static/Moving
Aircraft is not operating
Intrument Panel
Instrument panel not shown
Close-Up Detail
Entire helicopter shown
In/Out of Service
No, helicopter is no longer in service
Base Location
United States : New Jersey : Linden : Linden Airport
Notes
Helicopter owned by Helinet until May 2004. Now permanently out of service. Helicopter previously owned and operated by Aerial Films, also for WNBC-TV.