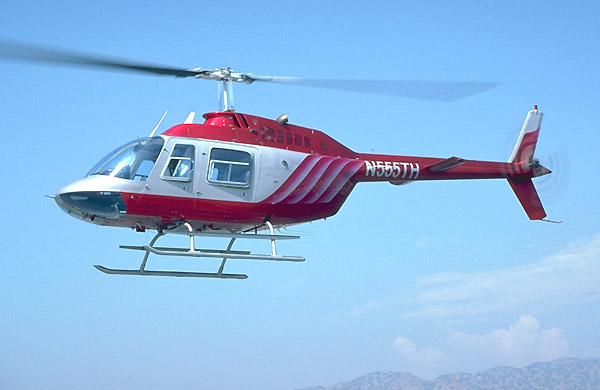 Submitted
Sept. 8, 1998, 10 p.m.
Last Updated
Sept. 3, 2019, 1:16 a.m.
Owner
National Helicopters (CA)
Category
Helicopter operators (incl. Flight Instruction)
Horizontal
Front quarter view
Interior/Exterior
Exterior view
Single/Multiple
Single aircraft shown
Static/Moving
Aircraft is operating
Intrument Panel
Instrument panel not shown
Close-Up Detail
Entire helicopter shown
In/Out of Service
Yes, helicopter is still in service
Base Location
United States : California : Van Nuys
Notes
Used by Los Angeles radio stations for traffic reporting. This helicopter was also used in the film "National Lampoon's Loaded Weapon 1" carrying terrorists to shoot up "Colt's" trailer on the beach.