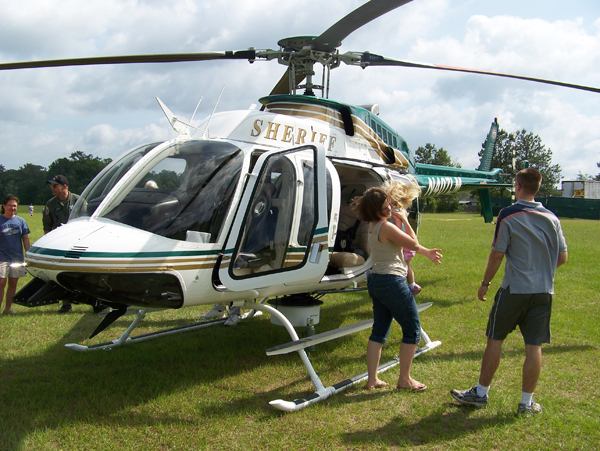 Date Taken
May 10, 2008, midnight
Event
American Heroes Air Show (2008 / Gainesville)
Submitted
June 8, 2008, 11:44 a.m.
Last Updated
July 16, 2019, 12:51 a.m.
Location
United States : Florida : Gainesville
Owner
Orange County Sheriffs Office (FL)
Category
Law enforcement / police helicopters (U.S.)
Photographer
George Arana
Interior/Exterior
Exterior view
Single/Multiple
Single aircraft shown
Static/Moving
Aircraft is not operating
Intrument Panel
Instrument panel not shown
Close-Up Detail
Entire helicopter shown
Notes
Static display at the Community College sports field
In/Out of Service
Yes, helicopter is still in service
Base Location
United States : Florida : Orlando : Orlando Executive Airport
Notes
The LM in the tail number stands for Law Enforcement Memorial. The aircraft is a tribute to all of the deputies who have given the ultimate sacrifice while serving the citizens of Orange County.