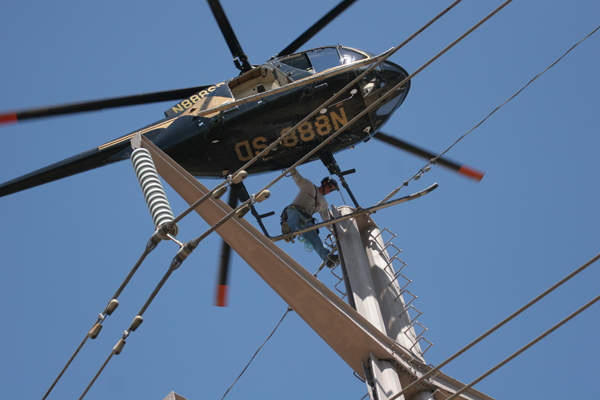 Date Taken
Aug. 2, 2008, midnight
Submitted
Aug. 3, 2008, 8:37 a.m.
Last Updated
July 16, 2019, 12:51 a.m.
Location
United States : California : Sylmar
Owner
Summit Helicopter (CA)
Category
Utility company helicopters
Photographer
Airborne Images / Aaron Fitzgerald
Interior/Exterior
Exterior view
Single/Multiple
Single aircraft shown
Static/Moving
Aircraft is operating
Intrument Panel
Instrument panel not shown
Close-Up Detail
Entire helicopter shown
Notes
In the mountains East of Newhall Pass. This is a transfer of a lineman onto a tower that is around 200 feet tall. They were replacing a fiber optic cable on the upper static line of this span.
In/Out of Service
Yes, helicopter is still in service
Base Location
United States : California : Burbank