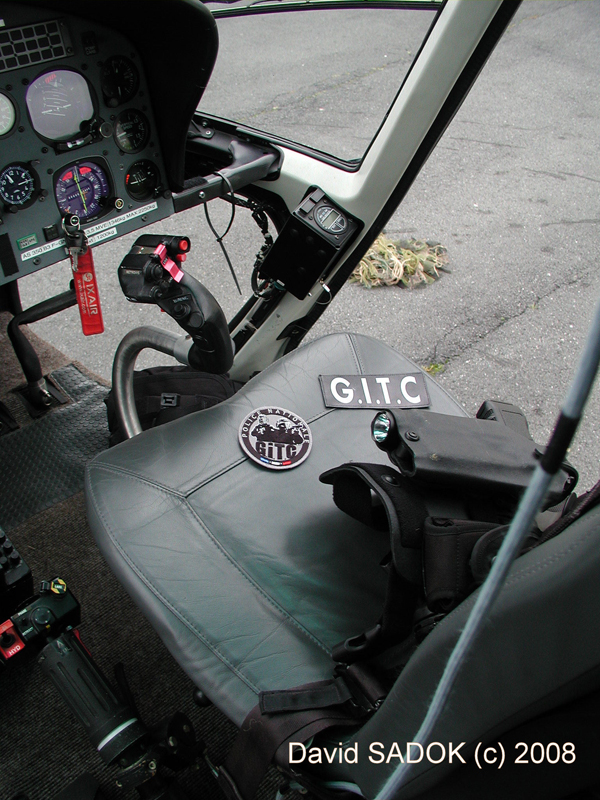 Date Taken
Nov. 1, 2007, midnight
Submitted
Sept. 11, 2008, 11:57 a.m.
Last Updated
July 16, 2019, 12:51 a.m.
Location
France : ÃŽle-de-France : Toussus le Noble
Category
Helicopter operators (incl. Flight Instruction)
Horizontal
Rear quarter view
Interior/Exterior
Interior view
Single/Multiple
Single aircraft shown
Static/Moving
Aircraft is operating
Intrument Panel
Instrument panel shown
Close-Up Detail
Area of detail shown
Notes
Photo and video shoot for the GITC (http://www.g-i-t-c.fr) as Counter terror police team. The author of the series of photography in sniper suit posing for this picture.
In/Out of Service
Yes, helicopter is still in service
Base Location
France : ÃŽle-de-France : Toussus le Noble