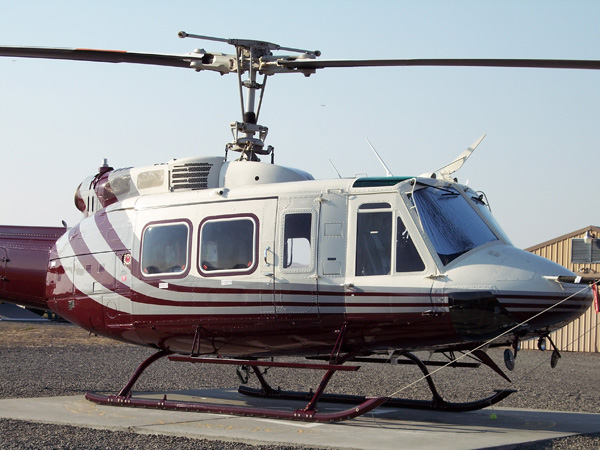 Date Taken
Sept. 1, 2008, midnight
Submitted
Sept. 29, 2008, 9:34 p.m.
Last Updated
July 16, 2019, 12:51 a.m.
Location
United States : Oregon : John Day
Owner
WorldWind Helicopters
Category
Firefighting helicopters
Interior/Exterior
Exterior view
Single/Multiple
Single aircraft shown
Static/Moving
Aircraft is not operating
Intrument Panel
Instrument panel not shown
Close-Up Detail
Entire helicopter shown
Notes
Photo was taken at the Malheur Rappel Base
In/Out of Service
Yes, helicopter is still in service
Base Location
United States : Washington : Renton
Notes
One of just three Bell 210's in existance. Two are operated by WorldWind Helicopters. One by Minuteman helicopters.