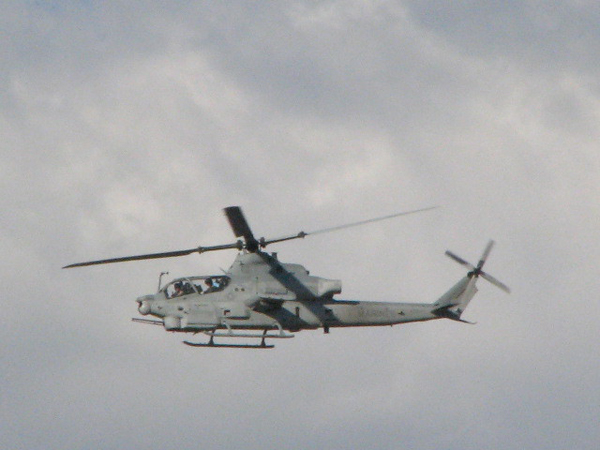 Date Taken
Aug. 8, 2008, midnight
Submitted
Feb. 7, 2009, 7:35 a.m.
Last Updated
July 16, 2019, 12:51 a.m.
Location
United States : California : Hesperia
Photographer
Phill Dupree
Interior/Exterior
Exterior view
Single/Multiple
Single aircraft shown
Static/Moving
Aircraft is operating
Intrument Panel
Instrument panel not shown
Close-Up Detail
Entire helicopter shown
Notes
This flew over the house. Two snakes were flying. One was an AH-1W and the Z. I think they were out of China Lake NAS. They were flying around Deep Creek.
In/Out of Service
Yes, helicopter is still in service
Base Location
United States : California