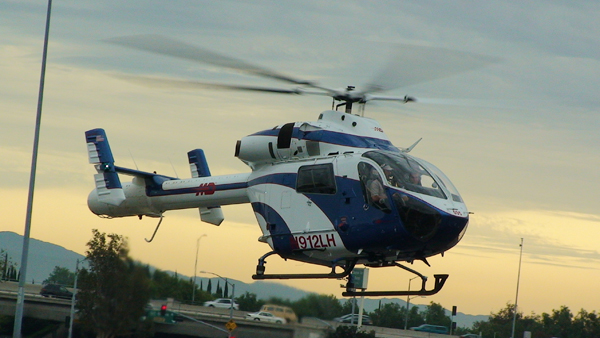 Date Taken
Feb. 20, 2009, midnight
Event
HAI Heli-Expo (2009 / Anaheim)
Submitted
Feb. 25, 2009, 9:14 p.m.
Last Updated
July 16, 2019, 12:51 a.m.
Location
United States : California : Fullerton
Category
Helicopter manufacturers
Photographer
Elliott Alper
Horizontal
Front quarter view
Interior/Exterior
Exterior view
Single/Multiple
Single aircraft shown
Static/Moving
Aircraft is not operating
Intrument Panel
Instrument panel not shown
Close-Up Detail
Area of detail shown
Notes
This photo was taken at the Fullerton Airport. This helicopter is part of the HAI at the Anaheim Convention Center and was giving rides at the Anaheim Stadium for prospective buyers. Nice good looking helicopter. Smoth ride.
Serial Number
MD 900-00095
In/Out of Service
Yes, helicopter is still in service
Base Location
United States : California : Mesa
Notes
THIS HELICOPTER WAS PART OF THE HELI EXPO HAI IN ANAHEIM CA