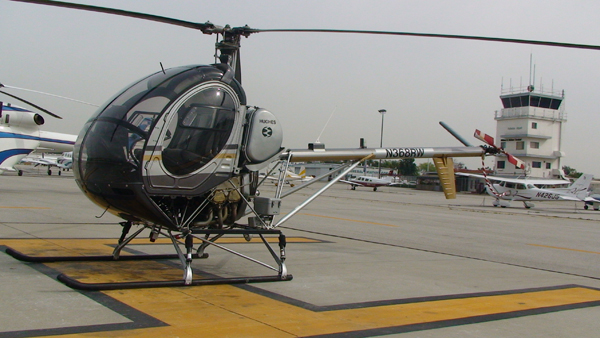 Date Taken
Feb. 21, 2009, midnight
Event
HAI Heli-Expo (2009 / Anaheim)
Submitted
Feb. 26, 2009, 12:05 p.m.
Last Updated
July 16, 2019, 12:51 a.m.
Location
United States : California : Fullerton
Photographer
Elliott Alper
Horizontal
Front quarter view
Interior/Exterior
Exterior view
Single/Multiple
Single aircraft shown
Static/Moving
Aircraft is not operating
Intrument Panel
Instrument panel not shown
Close-Up Detail
Area of detail shown
Notes
This photo of the helicopter was taken at the Fullerton Municipal Airport. This aircraft was very clean, looked new. This is a 1980 model.
In/Out of Service
Yes, helicopter is still in service
Base Location
United States : California : Bakersfield
Notes
THE CREW OR PILOT WHO FLEW THIS HELICOPTER INTO FULLERTON AIRPORT HAD A BOOTH AT THE HAI HELI EXPO 2009 FULLERTON AIRPORT TOWER IN BACKGROUND