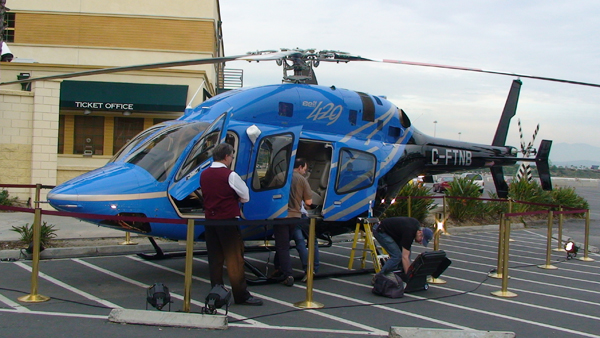 Date Taken
Feb. 1, 2009, midnight
Event
HAI Heli-Expo (2009 / Anaheim)
Submitted
Feb. 27, 2009, 7:46 p.m.
Last Updated
July 16, 2019, 12:51 a.m.
Location
United States : California : Anaheim
Category
Company/corporation
Photographer
Elliott Alper
Interior/Exterior
Exterior view
Single/Multiple
Single aircraft shown
Static/Moving
Aircraft is not operating
Intrument Panel
Instrument panel shown
Close-Up Detail
Area of detail shown
Notes
The helicopter was part of the HAI Heli Expo 2009 held at the Anaheim Convention Center and was parked overnight at the Anaheim Stadium north west corner. The location where it was parked surprised many passerby's and auto traffic.
In/Out of Service
Unknown if helicopter is in service
Base Location
Canada : Alberta
Notes
WHILE IT WAS PARKED THERE THE CREW DID SOME MODIFICATIONS TO THE SEATS TO GIVE RIDES TO PROSPECTIVE BUYERS THE NEXT DAY