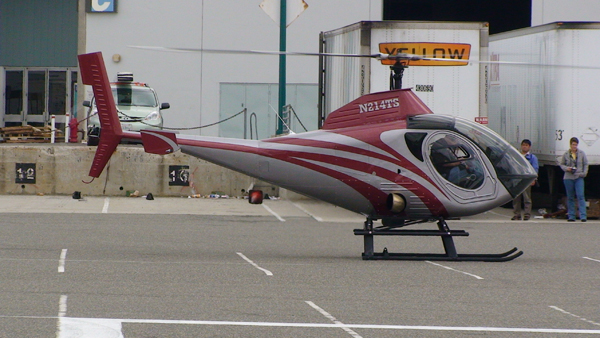 Date Taken
Feb. 25, 2009, midnight
Event
HAI Heli-Expo (2009 / Anaheim)
Submitted
March 1, 2009, 11:05 a.m.
Last Updated
July 16, 2019, 12:51 a.m.
Location
United States : California : Anaheim
Category
Tour helicopters
Photographer
Elliott Alper
Interior/Exterior
Exterior view
Single/Multiple
Single aircraft shown
Static/Moving
Aircraft is operating
Intrument Panel
Instrument panel not shown
Close-Up Detail
Entire helicopter shown
Notes
This photo was taken in the rear loading dock area of the Anaheim Convention Center during the departures of all helicopters from the HAI Heli Expo Event 2009. They don't make helicopters like they used to. It also sounds like the Hughes 500 model which might have the same engine.
In/Out of Service
Yes, helicopter is still in service
Base Location
United States : Montana : Columbia
Notes
THIS HELICOPTER IS BASED ON THE HUGHES 300 A VERY GOOD HELICOPTER IN THE US