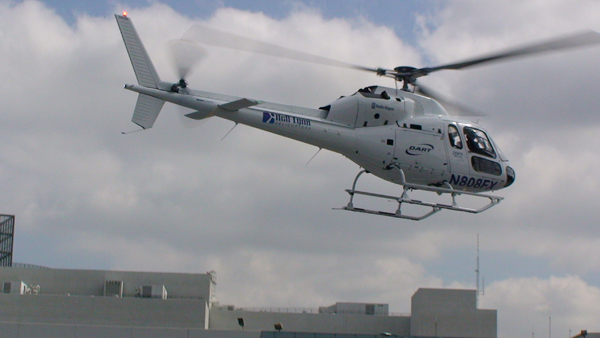 Date Taken
Feb. 25, 2009, midnight
Event
HAI Heli-Expo (2009 / Anaheim)
Submitted
March 4, 2009, 8:27 p.m.
Last Updated
July 16, 2019, 12:51 a.m.
Location
United States : California : Anaheim
Category
Company/corporation
Photographer
Elliott Alper
Interior/Exterior
Exterior view
Single/Multiple
Single aircraft shown
Static/Moving
Aircraft is not operating
Intrument Panel
Instrument panel not shown
Close-Up Detail
Area of detail shown
Notes
The photo was taken at the loading dock of the Anaheim Convention Center. The helicopter crew had trouble starting the helicopter. It took about 30 minutes before the helicopter departed. It started up after a 30 minute delay.
In/Out of Service
Unknown if helicopter is in service
Base Location
United States : Utah : Salt Lake City
Notes
THE LOGOS ON THE HELICOPTER