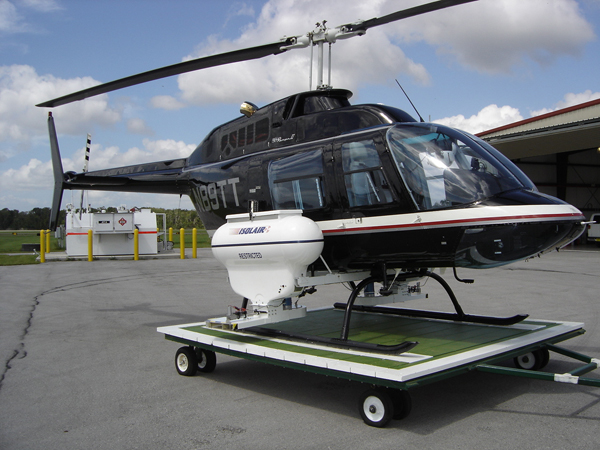 Date Taken
Oct. 1, 2008, midnight
Submitted
April 5, 2009, 4 a.m.
Last Updated
July 16, 2019, 12:51 a.m.
Location
United States : Florida : Tampa
Category
Agriculture helicopters
Horizontal
Front quarter view
Interior/Exterior
Exterior view
Single/Multiple
Single aircraft shown
Static/Moving
Aircraft is not operating
Intrument Panel
Instrument panel not shown
Close-Up Detail
Entire helicopter shown
Notes
Taken at Tampa Executive Airport formerly Vandenberg KVDF Lance Aviation of Lakeland Florida provides helicopters under contract to government agencies and commercial operators. Helicopter Service sales and modification.
In/Out of Service
Yes, helicopter is still in service
Base Location
United States : Florida : Lakeland
Notes
Isolair Mosquito control equipment installed.