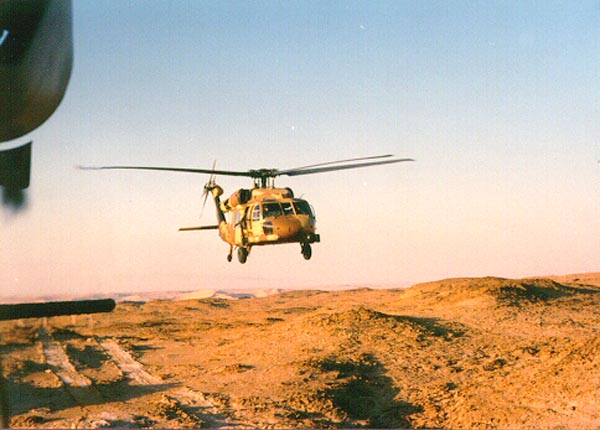 Date Taken
Jan. 1, 1991, midnight
Submitted
Jan. 31, 1999, 10 p.m.
Last Updated
July 16, 2019, 12:51 a.m.
Owner
United States Air Force
Category
Military helicopters (U.S.)
Interior/Exterior
Exterior view
Single/Multiple
Single aircraft shown
Static/Moving
Aircraft is operating
Intrument Panel
Instrument panel not shown
Close-Up Detail
Entire helicopter shown
In/Out of Service
Yes, helicopter is still in service
Base Location
United States : Florida : Mary Esther : Hurlburt Field (USAF)
Notes
Based at the Joint Special Operations Center. GAU 7.62 mini-gun and .50 cal. machine gun fixed on port side.