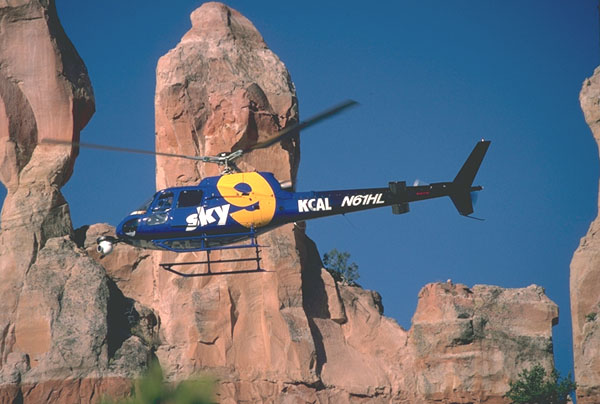 Date Taken
March 1, 1999, midnight
Submitted
March 19, 1999, 10 p.m.
Last Updated
July 16, 2019, 12:51 a.m.
Category
Television station/news/ENG helicopters
Interior/Exterior
Exterior view
Single/Multiple
Single aircraft shown
Static/Moving
Aircraft is operating
Intrument Panel
Instrument panel not shown
Close-Up Detail
Entire helicopter shown
Owner
Angel City Air, Inc.
Variant
Eurocopter AS350SD1 A-star
In/Out of Service
Yes, helicopter is still in service
Base Location
United States : California : Burbank
Notes
Previously operated by Howard Leight Industries, Santa Monica CA. Updated from a BA model to an SD1.