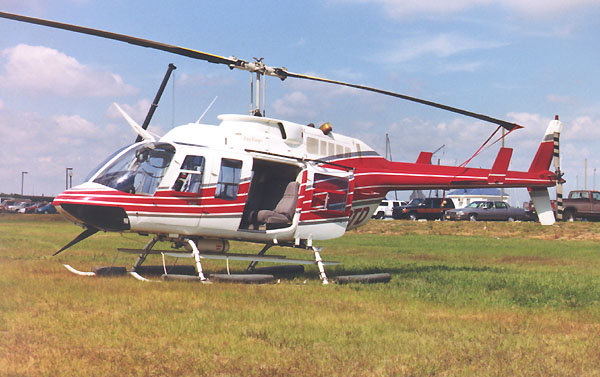 Date Taken
Sept. 13, 1998, midnight
Event
New York City Grand Prix Super Boat Offshore Boat Race
Submitted
March 23, 1999, 10 p.m.
Last Updated
July 16, 2019, 12:51 a.m.
Owner
Helicopter Flight Services of New York
Category
Helicopter operators (incl. Flight Instruction)
Photographer
Stacy Howell
Horizontal
Front quarter view
Interior/Exterior
Exterior view
Single/Multiple
Single aircraft shown
Static/Moving
Aircraft is not operating
Intrument Panel
Instrument panel not shown
Close-Up Detail
Entire helicopter shown
Notes
Lincoln State Park Helicopter was used to fly race officials.
In/Out of Service
No, helicopter is no longer in service
Base Location
United States : New York : Farmingdale : Republic Airport
Notes
Helicopter crashed on takeoff on June 14, 2005.